Delhi International Airport Limited (DIAL) has launched India's first airport COVID-19 testing facility at Indira Gandhi International Airport for arriving international passengers. The facility at Terminal-3 of the Delhi airport offers a walk-in option. International passengers without a valid COVID negative certificate can book their slots well in advance. Passengers can get their test results in just four to six hours. After Delhi airport, Mumbai airport has also launched the COVID-19 testing facility for all arriving passengers. This move would help international passengers opt out of institutional quarantine depending upon the test results. Mumbai is the second airport in India to offer this facility after the Delhi airport.
Passengers can book the slot of RT PCR COVID-19 test online and proceed to the 'COVID-19 Test Center and Lounge' on arrival. However they must book their slot an hour before the time of arrival and approximately four to six hours before the departure flight. Travellers are required to provide their personal details such as name, contact details and valid ID proof while applying online for this facility. They will also have an option to modify the slot in case they are not able to reach at the scheduled appointment time. Passengers belonging to the same family can book a single slot all together online.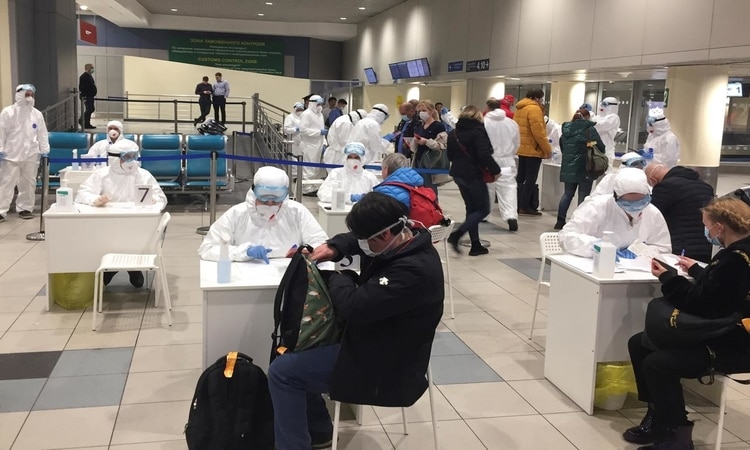 While awaiting their confirmed results passengers must isolate themselves either at the waiting lounge or they may opt to stay in a hotel. In case of a positive result, passengers will be processed in line with applicable ICMR (Indian Council of Medical Research) protocols by the State authorities. This will help the authorities concerned to avoid passengers affected with the disease from coming in close contact with those already having RT-PCR negative reports. Passengers with negative test results can proceed to the state desk at the lounge for clearance of their onward journey.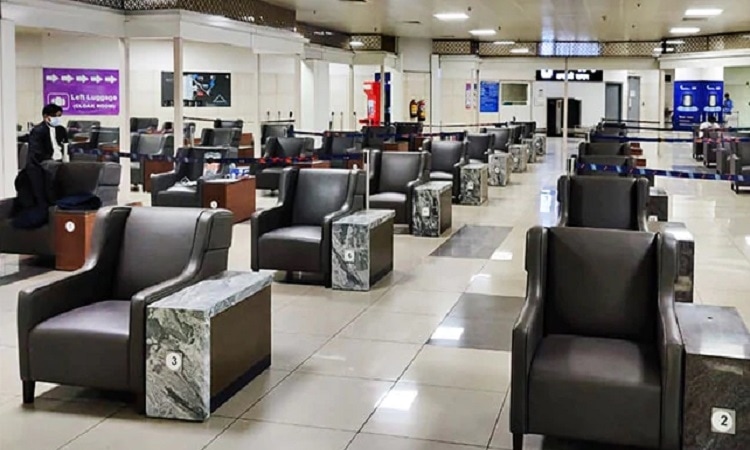 Trivia
Set up across 3,500-square feet area at the multi-level car parking (MLCP) of Terminal-3, this is the first such arrangement among Indian airports amid rise in coronavirus cases. Indira Gandhi International Airport is the busiest airport in India in terms of passenger traffic since 2009. In the calendar year 2018-19, it was the 12th busiest airport in the world and 6th busiest airport in Asia by passenger traffic handling nearly 70 million passengers.
COVID-19 Outbreak
India's coronavirus tally surged to 5 million after reporting new 90,123 fresh infections on Wednesday. The total case tally in India stands at 50,20,319 including 9,96,135 active cases, 39,41,371 cured and 82,103 deaths. India where cases have been rising faster than any other nation lags only the United States in terms of its number of total infections. Over 2.8 crore people have been affected by the pandemic worldwide. To know in detail about the COVID-19 virus outbreak in India check live COVID-19 cases.
To delve more about the COVID-19 testing facility at Delhi airport read the official circular released by the Delhi International Airport Limited (DIAL) on COVID-19 testing facility. That's all for today! The Trainman team recommends all its readers to only plan essential travel until the coronavirus fades away. Go ahead and book your train tickets through the Trainman app. Download the Trainman App and check PNR Status of the ticket booked, Seat Availability in special trains, Running Status and a lot more such features.