Most would agree that India is a country known for its rich heritage and culture. The extensive collage of history to be found in the country's museums can easily outdo most search engines or encyclopedias.
From historical hotspots to colourful science museums, numerous venues in India are renowned for the unique artefacts and exclusive collections they offer. From fossils and armours to mummies from Egypt and ancient paintings India has a museum for everything.
Archeological Museum In Lothal- Ahmedabad, Gujarat
Anyone visiting Ahmedabad should include a visit to the Archeological Museum of Lothal in their itinerary. The museum is located on the banks of the Sabarmati River which enhances its charm.
(Image Credit: Ahmedabad Tourism Packages)
The archaeological site of Lothal was discovered forty years after the initial discovery of the ancient Indus Valley Civilization. From the evidence gathered from the site, the city was an industrial complex during that era.
Semi-precious stones and metals, beads, statues, ornaments, weapons, workshops, and seals have been found here by archaeologists. Another notable discovery made here was a dockyard that was most probably used for international trade.
Getting Here
Island Museum - Nagarjunakonda, Andhra Pradesh
Located in the town of Nagarjuna in Andhra Pradesh, the museum became a significant site for archaeologists of the 1920s. Projects for the preservation of Buddhist scriptures were undertaken in this town, which incidentally was named after the Buddhist scholar Nagarjuna.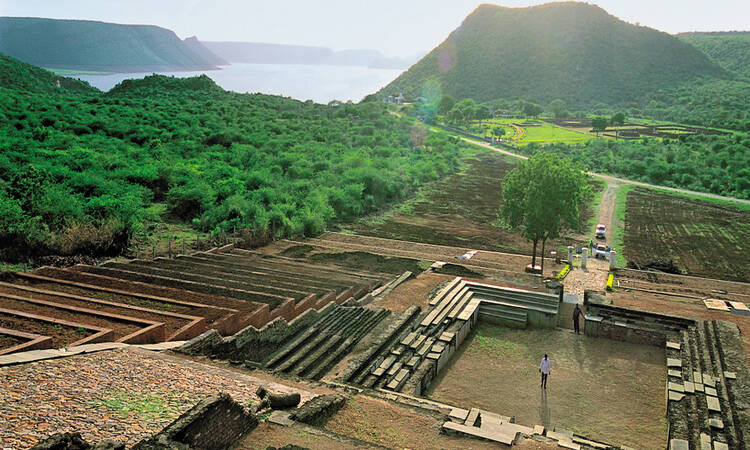 (Image Credit: Outlook India)
Also on the exhibition here are the architectural components of stupas that feature popular Buddhist Narratives. These include chronicles of the Buddha's life and the Jataka tales and more. There are also models on display depicting the submerged valley found at the archaeological site.
Exhibits of notable importance include a pillar depicting King Vasishthiputra Chamtamula, inscriptions of Vijaya Satakarni, and more. The museum houses most of the artefacts excavated at Nagarjunakona, except for some that are housed in other museums in Delhi, Kolkata, New York, and Paris.
Getting Here (Nearest Railway Station - Vijayawada)
Naval Aviation Museum - Vasco Da Gama, Goa
This museum which was inaugurated in 1998 is one of only two military museums in the country. It is also the only naval aviation museum found in Asia. Many aircraft used by the navy at different points are on display in the museum's open-air gallery.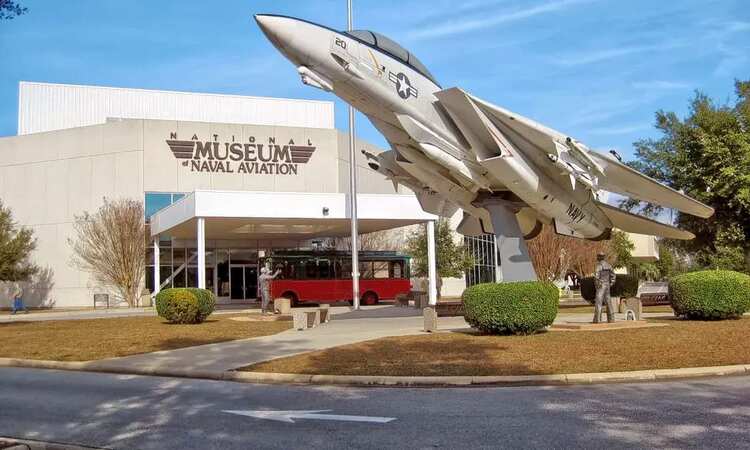 (Image Credit: Thrillophillia)
The museum's interior is designed to resemble the interior of a naval aircraft carrier INS Viraat. It also has some interesting galleries where naval equipment is on display You will also find a simulation room, depictions of prominent battles along with a memorial plaque honouring those who gave their lives for the country.
Besides the main displays that have obvious connections with naval history, the museum also has some other exciting features. This includes a meditation room located at the heart of the museum decorated with granite and artwork exuding peace and serenity. There is also an excellent multi-media room that houses a jet cockpit simulator.
Getting Here (Nearest Railway Stations - Vasco Da Gama and Margao)
Jawahar Toy Museum - Pondicherry
Some places in the world make a strong impression on many and bring out our inner child at least once in a while. Pondicherry's Jawahar Toy Museum is one such place. The museum features a wide range of toys of different fabrics and materials from different ages of history.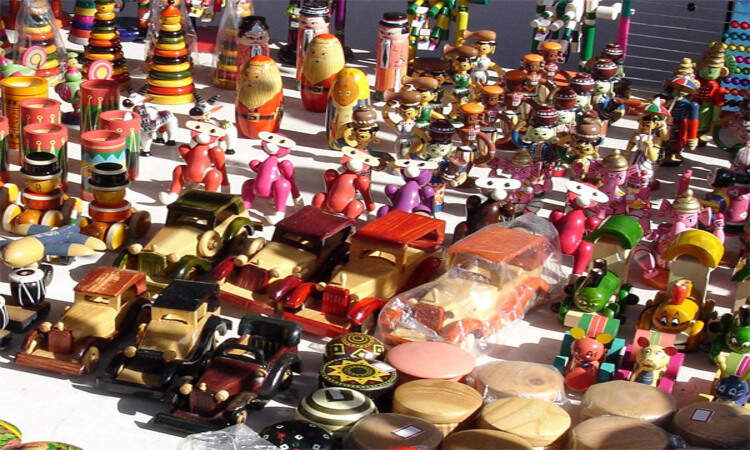 (Image Credit: Native Planet)
Visitors will be welcomed to the museum by over 120 toys originating from different regions in the country. They include toys such as dolls, cars, hot-air balloons, a beautiful fairyland, and more. You can also find stuffed toys and porcelain figures as part of the collection.
The toys are kept in showcases and out of the reach of visitors. This is done to preserve their longevity since most of the toys are rather delicate, and so must be handled with utmost care.
Getting Here
Black Magic and Witchcraft Museum - Mayong, Assam
The Mayong Central Museum and Emporium of Black Magic located in Mayong, Assam first opened its doors in 2002. At this museum, you can expect to get more than mere fables and tales of black magic. You will get to see actual relics of items used by the sorcerers of the region.
(Image Credit: India Today)
An interesting point to note is that a lot of this black magic has been practised for benevolent purposes such as healing. And while black magic is most often not taken seriously in today's times, the town of Mayong is said to have such an eerie atmosphere that would put doubts into even the most rational of minds.
Mayong has had a long history of black magic where the practice of the dark arts was not only widespread but also often a family tradition. And this tradition included the passing down of heirlooms across several generations and many families have contributed their heirlooms to the museum.
Getting Here (Nearest Railway Sation - Guwahati)
Conclusion
Museums are a symbol of a society that is constantly evolving culturally, and Indian museums are home to antiquities spanning many colourful eras. Besides those covered in this write-up, there are over 700 museums across the country.
The ones we looked at here are museums that are based on some fascinating themes. This a testament to the fact that history is not merely a lengthy calendar of dates and events, but a retrospect on our incredible journey as a society.