Indian Culture is characterized by rich diversity as reflected in its many languages, customs, traditions, and festivals. On any given day, you can rest assured that there is a festival being celebrated somewhere in the country. Despite their quirks, or perhaps because of them, Avante Garde festivals in India are celebrated with much gusto.
While generally having a positive intent some of the practices at these festivals may seem very whacky to most. Of the numerous off-beat festivals celebrated across the subcontinent, here is a short glimpse of some festivals that are right around the corner.
Lathmar Holi - Vrindavan, Uttar Pradesh
The main highlight of this festival is a grand fair where men get hit by women with lathis. What's more some of these unfortunate men may even be made to give a dance recital while dressed like women.
Lathmar Holi commemorates the constant antics and friendly confrontations between Krishna and Radha. The men participating in the celebration are mostly from Nandgaon which was Krishna's village while the women are from Barsana, Radha's native place.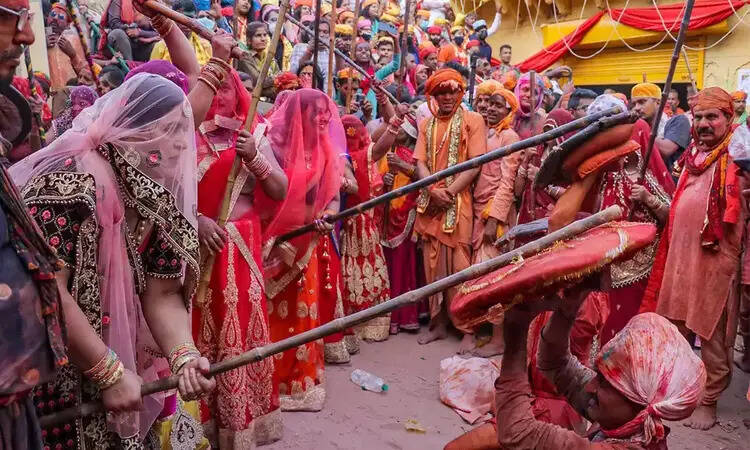 According to folklore, Krishna visited Barsana during the days leading up to Holi. While he had come intending to meet Radha, he instead ended up teasing her friends the gopis. The women reacted by chasing him down armed with lathis.
When - During Holi, mainly March
Nearest Train Station - Mathura
Rural Olympics - Kila Raipur, Punjab
Participants in this unique sporting event enthral spectators with astonishing acts of physical prowess. These include seemingly superhuman feats such as towing vehicles with hair, lifting stacks of bricks with teeth, and even lifting ploughs with the mouth.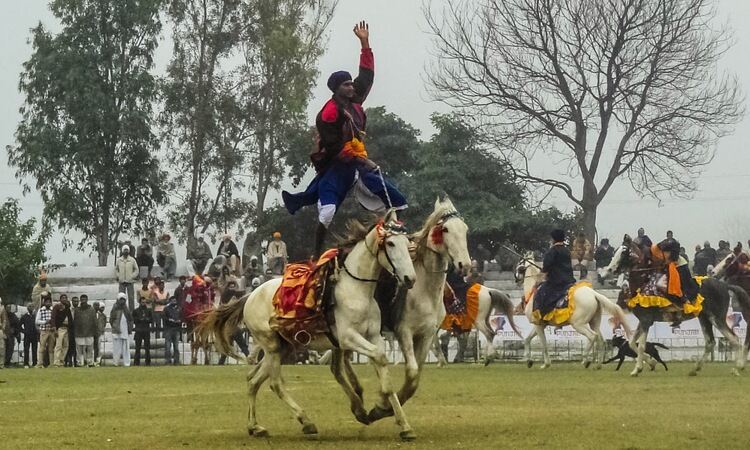 Officially called Kila Raipur Sports Festival, it is a spectacular confluence of events that takes place in Killa Raipur Village, which is located roughly 20 kilometers from Ludhiana. The festival is held every year and boasts participation from several villages in the nearby vicinity. The rural Olympics features sports and games such as acrobatics, horse racing, and bullock cart races.
When - February
Nearest Train Station - Ludhiana
Sekrenyi, Nagaland
This annual celebration of the Angami Nagas in the North-Eastern State of Nagaland is held on the 25th day of the month of "Kezel" (February) in the Angami calendar. The festival is an elaborate "purification ceremony" to wash off the sins of the past, and is carried on for 10 days.
The body and soul are "made holy," and the life force of the individual is renewed. The ceremony also serves as an identity marker and a rite of passage that signifies the transition of young people into adulthood.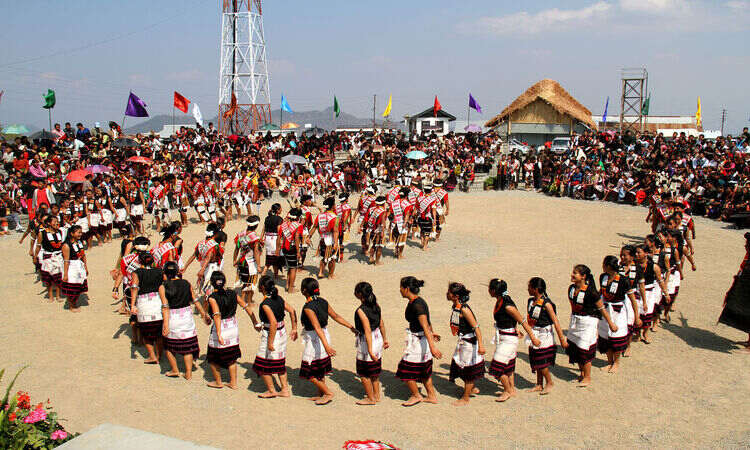 Many ceremonies and rituals are performed during the festival. On the first day, known as Kezie, people sprinkle themselves with a few drops of rice water taken from a pot known as Zumo. The subsequent days of the festival will see the observance of several oblations along with much celebration and feasting.
When - February
Nearest Train Station - Dimapur
No matter where you want to spend your holidays, travelling with trains always give you peace, and experiences like never before. And, just to top it off, we are here with tonnes of amazing offers and services to enhance your train journeys. Visit www.trainman.in or download our app to get regular updates.