The global Covid-19 pandemic has changed the lives of almost every individual in some capacity or another. The raw numbers seem to have peaked in the ongoing 2nd wave, the fear and psychosis still remains intact. To ease the burden of the railway passengers in these trying times of Covid-19, Western Railways division has decided to extend the frequency of 18 special trains(9 pairs) for the benefit of the travelling public. These special trains will cover the areas of Mumbai, Indore, Jaipur, Kevadiya, Ahmedabad, New Delhi, Veraval, Udaipur and Katra. The booking on these trains is currently available.
Indian Railways has been extremely busy opening new train routes and reopening old routes to ease the burden of railway travelers who have been left stranded without the service of public transport after the announcement of nationwide lockdown.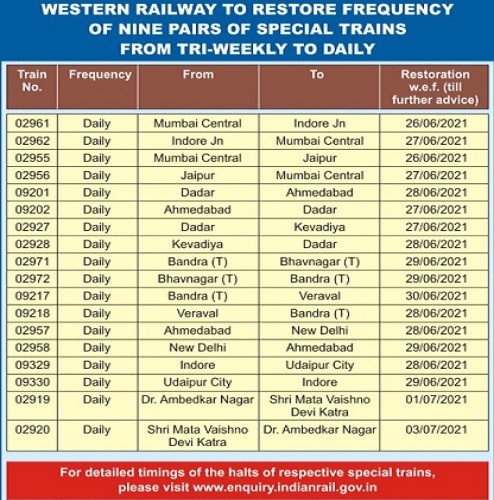 Railways has already suffered various disruptions throughout 2020 and 2021 starting with the nationwide lockdown that was imposed from March 25, 2020. However the railways resumed operations in a staggered manner with the start of Shramik Special to help stranded migrant workers to reach their home states from May 1, 2020.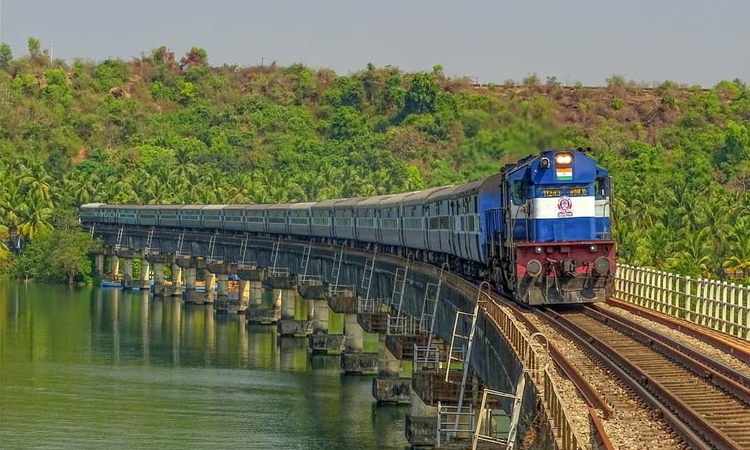 Indian Railway is hoping to restore its passenger train services to almost pre Covid-19 levels, provided India gets control of the virus which is ravaging the country in a deadly second wave. These trains are also likely to be special trains only and not regular passenger services.
So what do you think about the extension of the frequency of 18 special trains? Tell us in the comments section below and stay tuned to the Trainman Blog to know all the latest updates on Railways and Covid-19. For your one-stop solution, book your train and flight tickets through the Trainman app. Download the Trainman app and check PNR Status of the booked ticket, Seat Availability, Running Status and many such exciting features.