Indian Railways has cancelled all regular passenger train services including mail/express trains and suburban services till June 30. Full refund will be given to all the passengers who have booked their train tickets until June 30. However Shramik special trains that are being run daily to transport stranded migrants to their home states and fully air-conditioned rajdhani-like COVID-19 special trains started this week between New Delhi and other 15 major railway stations will continue to operate. Railways have suspended passenger train services since March 22 to mitigate the virus spread in the country. Till now the Ministry of Railways has run 642 "shramik" special trains that have carried approximately 7.9 lakh migrants back to their home states.
The railway board has also announced that special passenger trains that started running from Tuesday (12th May) will be having a waiting list from May 22 onwards. The changes will come into effect for tickets booked from May 15 for journeys beginning from May 22. Furthermore the waiting list for these trains will be capped at 100 for third ac class (3A), 50 for second ac class (2A), 200 for sleeper class (SL), 100 for chair car (CC), while the list will be capped at 20 each for first ac (1A) and executive class (EC). This means maximum WL20 can be issued in first ac classes while maximum WL200 will be issued for sleeper classes. There shall be no reservation against cancellation (RAC) in special trains.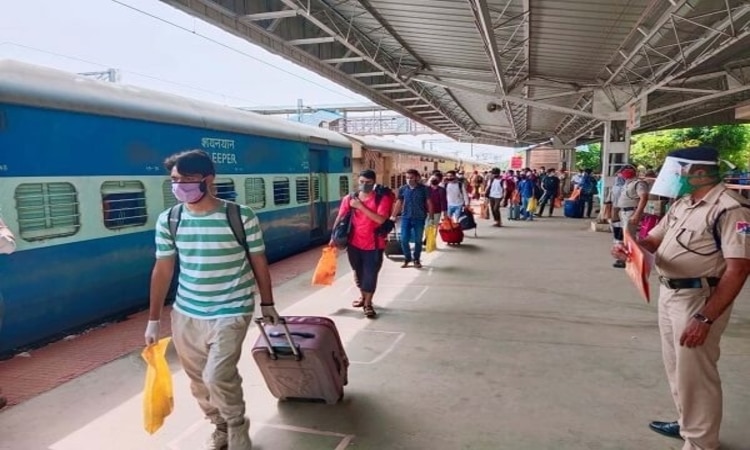 Additionally the Ministry of Railways has also issued revised guidelines on cancellation of already booked tickets and refund of fare, with effect from March 21.
For trains cancelled by Railways: Passengers having e-ticket are not required to do anything. Their tickets would be auto-cancelled and full refund would be auto-credited into their respective accounts. For all the passengers who have booked tickets through the PRS counter can claim full refund until 6 months from the date of the journey (instead of 3 days).

For trains not cancelled and passengers do not want to perform their journey: If a passenger does not want to perform journey then full refund for already booked reserved tickets both PRS counter generated tickets and E-tickets shall be given.

For PRS Counter tickets: Passengers can file TDR (Ticket Deposit Receipt) within six months from date of journey (instead of 3 days) at the station and submit the detailed TDR within next sixty days (instead of 10 days) to Chief Claims Officer/CCM Refund's office for getting the refund amount, subject to verification.

Passengers can also cancel the PRS counter generated tickets through the helpline number of Indian Railways (139) or through IRCTC website and can get refund across the counter within six months from date of journey (instead of up to scheduled departure of the train.
The total number of coronavirus cases in India has jumped by 3,725 in the past 24 hours increasing the total number of confirmed cases to 78,055. The death toll has risen to 2,551. There are 49,099 active coronavirus patients in India. Around 26,400 people have recovered from the disease. To know in detail about the COVID-19 virus outbreak in India check real-time COVID-19 cases.
That's all for today! Stay home, stay safe. Keep reading the Trainman blog to know the latest updates on railways and COVID-19 virus. The Trainman team appeals to all its users to follow the lockdown regulations and maintain social distancing to prevent the spread of novel coronavirus.