Train no. 02827 Puri Surat Festival Special got derailed after hitting an elephant between Hatibari (HATB) and Maneswar (MANE) railway stations around 2:04 am on December 21, 2020. Passengers travelling in the train had a narrow escape as no causality or injury has been reported. As per the reports, only six wheels of the train were derailed.
The 02827 Puri Surat Festival Special departed from Hatibari at 7:24 am on Sunday (December 20) at a speed of 50 kmph as elephant caution had already been imposed. However, an elephant got entangled with the engine at around 2:04 am of Sambalpur Division of East Coast Railway. Due to the accident all wheels of the engine front trolley derailed on the spot.
The train subsequently retreated to Hatibari and the old engine was replaced with a new one. Light refreshments were provided to the passengers as officials took time to clear the tracks. Pradip Kumar, Divisional Railway Manager (DRM) of Sambalpur with all senior officers and relief train reached the spot. Apart from that, a team of the state forest department has also launched an inquiry into the circumstances under which the elephant died. The elephant herd which stayed guard near the carcass and surrounded the engine for couple of hours was latter guided into a nearby forest.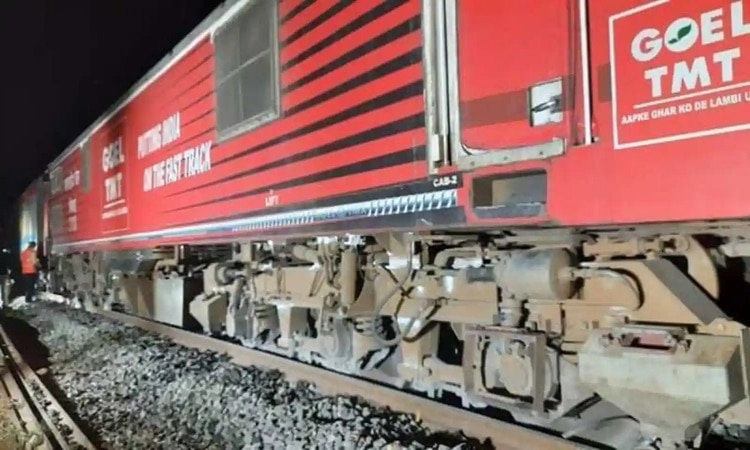 Affected trains
Due to the train mishap the movement of two trains i.e train no. 08425 Puri Durg COVID 19 (Intercity) Special and 08448 Koraput Bhubaneswar COVID 19 Special were affected.
That's all for today. Keep reading the Trainman blog to know the latest updates on trains and travel. For your one-stop solution, book your train and flight tickets through Trainman app. Download Trainman App to check PNR Status of your ticket booked, Seat Availability, Running Status and a lot more.