In light of the prestigious G-20 Summit 2023, the Northern Railway Zone of Indian Railways has surfaced a plan with cancelled, rescheduled, diverted and extra added stoppages for various trains on September 02, 2023. Prominent Delhi areas will be restricted until 10 September 2023 amid the G-20 Summit.
Here are more details about the same
Cancelled Mail/Express Trains amid G-20 Summit
Terminal Change, Re-scheduling and Diversions of Mail/Express Amid G-20 Summit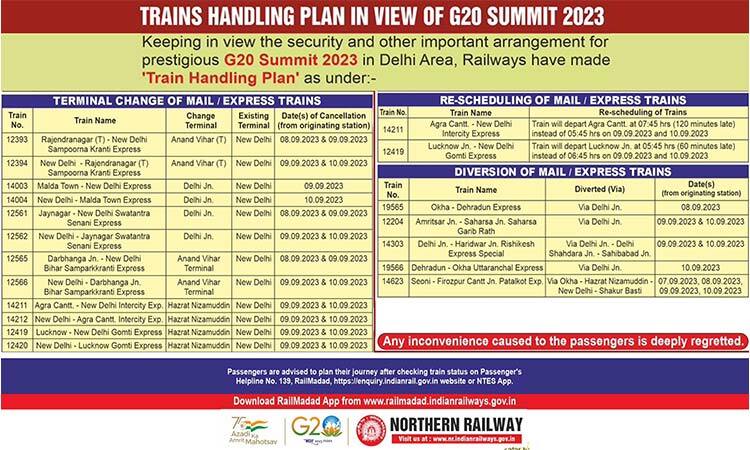 Extra Stoppages of Mail/Express Amid G-20 Summit
These details were taken from the official twitter account of Northern Railway. The passengers are advised to plan their journey on the above dates to avoid any inconvenience. In case of any help, the passengers are advised to call the railway helpline number 139.