India is a magical place that has very vibrant colors, rendering every nook and cranny a captivating spectacle. However, certain destinations stand out as idyllic havens for lovers, offering respite from the arduous trials and tribulations of daily existence.
For couples yearning for a getaway that ignites the flames of passion, India offers an exquisite selection of romantic locations. Each destination possesses charm and will weave its enchantment around you in its unique way.
Let us explore some of these romantic destinations in India that hold the promise of creating cherished memories and deepening the bonds of love.
Srinagar, Kashmir
Kashmir, often referred to as the 'heaven on earth,' undoubtedly ranks among the top honeymoon destinations in India. Among the many enchanting places in Kashmir, Srinagar stands out as a symbol of romance and natural beauty. It effortlessly captures the hearts of newlyweds, offering a truly magical experience.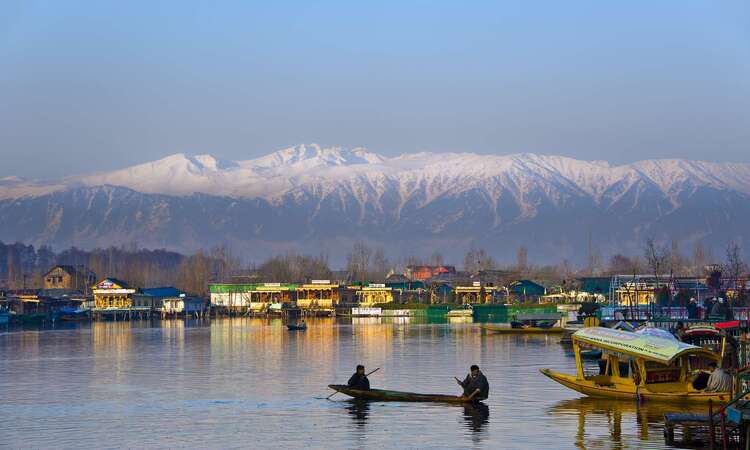 (Image Credit: TripSavvy)
The allure of Srinagar is timeless and captivating. Picture yourself reclining on a traditional Shikara, gently gliding along the serene waters of the Dal Lake, surrounded by the majestic peaks and verdant landscapes. The tranquillity of the moment, coupled with the ethereal beauty of the surroundings, transports you to a bygone era, reminiscent of the golden age of classic cinema.
Srinagar, with its unmatched beauty and serene ambience, sets the stage for a honeymoon straight out of a fairy tale. The tranquil Dal Lake, the charming houseboats, and the breathtaking vistas create a romantic backdrop that will etch precious memories in your heart forever.
Trains to Srinagar (Nearest Railway Station - Jammu)
Udaipur, Rajasthan
Udaipur, the pride of Rajasthan, embodies the essence of a Bollywood movie, enchanting visitors with its fairy-tale castles, glistening lakes, magnificent architecture, and regal history. Renowned as one of the most romantic destinations in India, it offers the perfect setting to create beautiful memories with your loved one.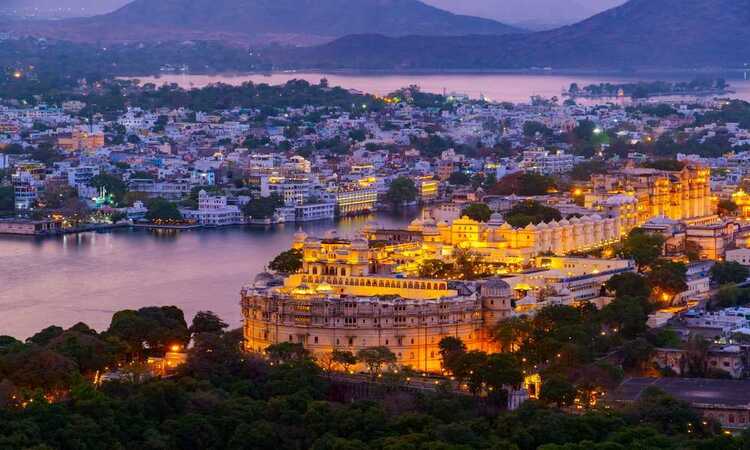 (Image Credit: Holidify)
Amidst all the enchanting places in Udaipur, none can match the charm of Lake Pichola and the mesmerizing Ambrai Ghat. Take a leisurely boat ride in the evening, capturing the breathtaking sunset and indulging in intimate moments with your special someone. Afterwards, treat yourselves to a delightful fine-dining experience at one of the many rooftop restaurants.
Couples often find joy in capturing timeless photographs against the backdrop of the Sajjangarh Palace, resembling the majestic castles of our childhood dreams. If you're in the mood for some shopping, don't miss the opportunity to explore Shilpgram, where you can find exquisite artefacts that are truly irresistible.
Trains to Udaipur
Alleppy, Kerala
The backwaters of Kerala exude an irresistible romantic aura, resembling the enchanting backdrop of a captivating movie. A visit to the tranquil backwaters of Alleppey is enough to rekindle the flames of love with your beloved.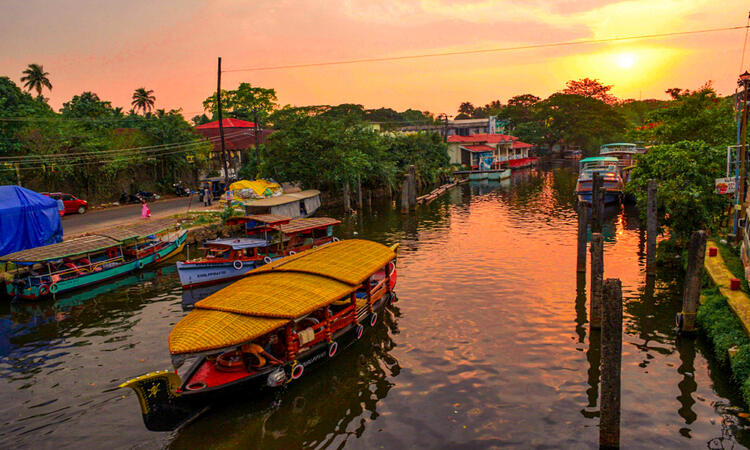 (Image Credit: Meander Wander)
Spending a morning aboard a traditional houseboat surpasses the allure of shopping or sightseeing that often captures people's attention. With its distinctive charm, Alleppey undoubtedly ranks among the finest honeymoon destinations in India.
Trains to Alleppy
Munnar, Kerala
What could be more enchanting than indulging in joyful moments with your beloved on a charming houseboat, gliding along the pristine backwaters of Kumarakom or Alleppey? And let's not forget about Munnar, a destination that offers a taste of heavenly bliss with its breathtaking coffee estates, majestic mountains, and serene lakes.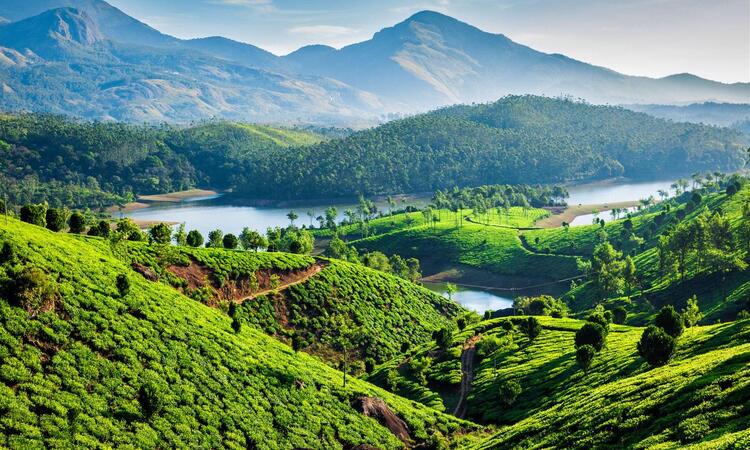 (Image Credit: Kayak)
Take leisurely strolls amidst the lush green plantations, pamper yourselves with a couple's spa session, or simply sit in quiet admiration as the sun gracefully sets.
Don't miss the opportunity to explore Devikulam, Anamudi, and the renowned Eravikulam National Park, as they are popular attractions in the area. Munnar will provide a refreshing escape from the hustle and bustle of everyday life, allowing you and your partner to truly savour every moment.
Train to Munnar (Nearest Railway Station - Aluva)
Goa
Goa, a perennial favourite among couples, especially honeymooners, offers a delightful array of experiences, catering to a diverse range of preferences. It strikes the perfect balance between tranquillity and vibrant party vibes.
With its charming beaches, delectable cuisine, and a plethora of options for relaxation and enjoyment, it is guaranteed to bring you and your partner closer than ever. For complete privacy and romantic walks during sunset, make your way to Butterfly Beach in South Goa, accessible only by trekking through forests or via a spectacular boat ride from Palolem. Velsao Beach is another secluded spot, ideal for couples seeking solitude and togetherness away from the hustle and bustle of crowds.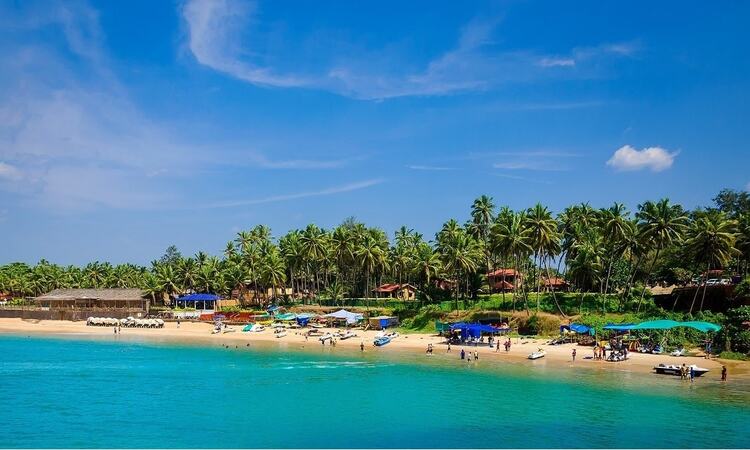 (Image Credit: Dream Big, Travel Far)
Its silver sands, pristine shoreline, and picturesque coast attract countless lovebirds every year. A trip to Bamanbudo Waterfalls promises a serene experience, with the soothing sound of cascading water accompanied by cheerful bird songs.
For a romantic tour, take a ferry from Ribandar to Chorao Island, embraced by lush green mangroves and housing the renowned Salim Ali Bird Sanctuary. Sinquerim Fort offers yet another splendid escape, boasting captivating sunset views and a range of activities to make your day truly memorable.
Trains to Goa
Conclusion
India, with its vast and diverse landscapes, is a treasure trove of romantic destinations that can be explored by train. From historic monuments to serene natural beauty, the country offers an array of experiences that ignite the flame of love.
Travelling by train adds an element of charm to your romantic journey. The rhythmic chugging of the locomotive, the panoramic views from the window, and the opportunity to connect with fellow travellers create an ambience of enchantment and adventure.
Remember, it is not just about the destinations you visit but the journey itself—the shared experiences, the stolen glances, and the deepening connection with your beloved. Let the train weave its magic as you traverse the enchanting landscapes of India, hand in hand, creating a tapestry of romance that will be etched in your hearts forever.