India is well-known for its epic culture, rich heritage, and wide range of spiritual beliefs. In fact, Lord Gautama Buddha attained enlightenment in India beneath the sacred tree of Bodhi. With the majority of these charismatic characteristics, once-in-a-lifetime pilgrimage has gained prominence.
Here are the top five pilgrimages in India that can be reached by train.
Shirdi- You may have heard the name Shirdi Waale Sai Baba. Sai Baba's Shirdi temple is one of the most well-known shrines in Maharashtra. Because of Sai Baba's charismatic qualities, followers of all religions visit the holy shrine to honour his legacy.

To get to Shirdi by train from Bihar, take Train No. 11034 DBG Pune Express from Hajipur Railway Station to KPG Kopargaon Railway Station, which is 16 kilometres away. Shirdi can be reached via a number of special trains. The Trainman train enquiry app can be used to check the availability of these trains, tickets, and fares.
Ajmer- The Dargah of Saint Khwaja Moinuddin Chishti, also known as the Ajmer Shareef Dargah, is one of Rajasthan's most famous Sufi pilgrimages. This sacred pilgrimage is located at the base of Tara Garh hill. Pilgrims can also visit Ana Sagar Lake, Nasiyan Jain Temple, and Dhai din ka Jhopra while they are here.

COVID special trains from Delhi to Ajmer include the Rajdhani SPL, the ADI Hamsafar SPL, and the Train No. 12916 Ashram Express. Ajmer Junction is the nearest railway station to Ajmer Shareef (AII). To get to Dargah from here, take a taxi or rickshaw.
Bodh Gaya- The Mahabodhi Temple in Bihar's Gaya district is the holiest pilgrimage site for Buddhists. UNESCO has designated this temple as a World Heritage site since 2002. Monks from all over the world come to Bodh Gaya to meditate and recite the sacred Buddhist scriptures.
Gaya Junction, located 13 kilometres from Bodh Gaya, is the nearest railway station and is well-connected to Patna, Varanasi, Delhi, Kolkata, and other cities.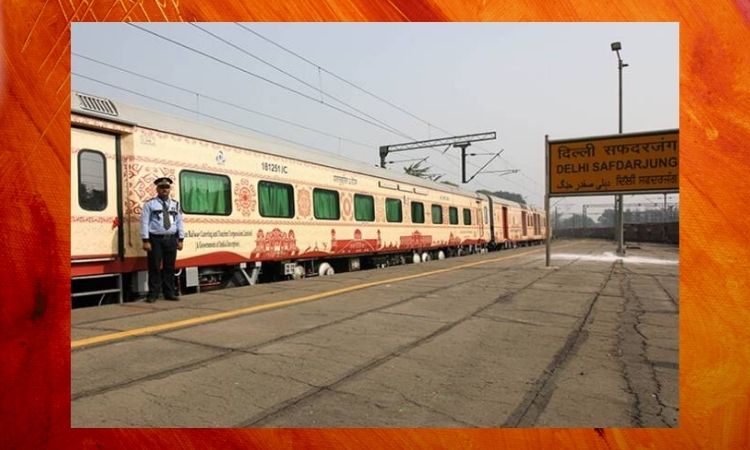 Vaishno Devi- Vaishno Devi Mandir is located in the Jammu and Kashmir town of Katra. This temple dedicated to Goddess Durga is a popular pilgrimage destination in India. Devotees from all over India and abroad climb to a height of 5,300 feet to cheer "Chalo Bulava aya hai Maata ne bulaya hai" in honour of Ma Durga.

Train from New Delhi Railway Station (NDLS) to Katra, SVDK. To visit the Mata Rani threshold, take the most recent Vande Bharat Express (Train No. 22439).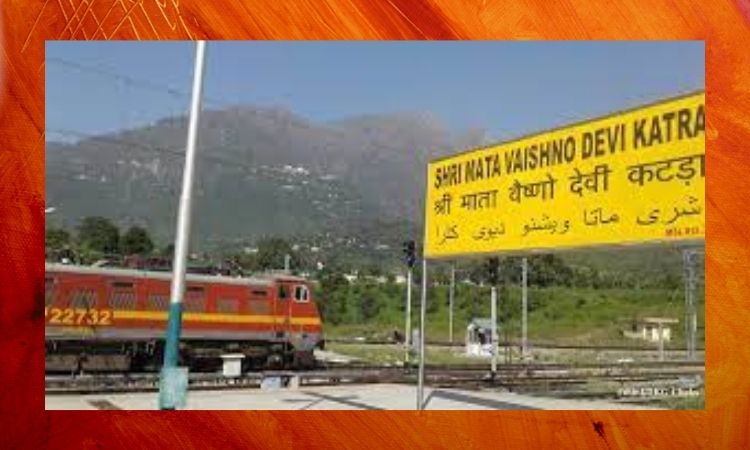 Varanasi- Varanasi is India's most sacred Hindu pilgrimage, with numerous temples on the banks of the Ganges. Devotees come here to seek salvation by bathing in the holy water of the Ganges. The most visited temples in Varanasi are Kashi Vishwanath Mandir and Sankat Mochan Mandir.

Some of the popular trains that run up and down to Varanasi Junction are Vande Bharat (Train No. 22436), Kota PNBE Express (Train No. 13238), and Pune Nizamuddin Special (Train No. 02493). To explore the area, take a cab from the Junction.
Book your tickets Trainman's applications are available on Google Play Store and iOS App Store. Moreover, it has features like checking the PNR Status of the booked ticket, Seat Availability, Running Status and many more. Also, stay tuned to the Trainman Blog to know all the latest updates on Indian Railways.