Update: Railways cancels all passenger trains till March 31
All railway operations will be suspended till March 31 in wake of the coronavirus outbreak in India. No passenger train will be allowed to operate till March 31, and trains finishing their journeys will be terminated at the point. Only goods trains will run from March 22 midnight till March 31 midnight, says the Indian Railways.
For all the trains that are cancelled till March 31, Railways will provide full refund for the same.
Original Article:
No passenger trains would originate from the railway stations throughout the nation from midnight to 10 pm on Sunday (22 March) in view of the "Janta curfew". Around 2,400 passenger trains originating from March 21 (midnight) to March 22 (10 pm) have been cancelled. However, passenger train services which are already on run at 7 am on the day shall be allowed to run till their destination station.
In addition to this, all mail and express train services would also be cancelled from 4 am to 10 pm on Sunday (22 March) while all the suburban train services in Mumbai, Delhi, Kolkata, Chennai and Secunderabad would be reduced to a bare minimum level only to cater to essential travel needs. All the railway divisions throughout the country are also instructed to keep a strict vigil on the trains which are running empty and could be short terminated, wherever required. Suburban.
Till now, Indian Railways has cancelled around 245 trains in order to restrict unnecessary travel following the coronavirus outbreak. Passengers alighting from trains that are already on the run and who wish to stay at the railway station would be accommodated in waiting halls, waiting rooms and concourse without creating overcrowding conditions along with the provisions of drinking water, refreshments on payment would be arranged by the Ministry of Railways. Zonal railways are also asked to keep a close watch on the overcrowding situation at major stations and wherever needed would run special trains to clear rush of passengers who are stranded at stations. To minimise the spread of coronavirus, all the food plazas, jan aahar stalls at the railway stations have been shut.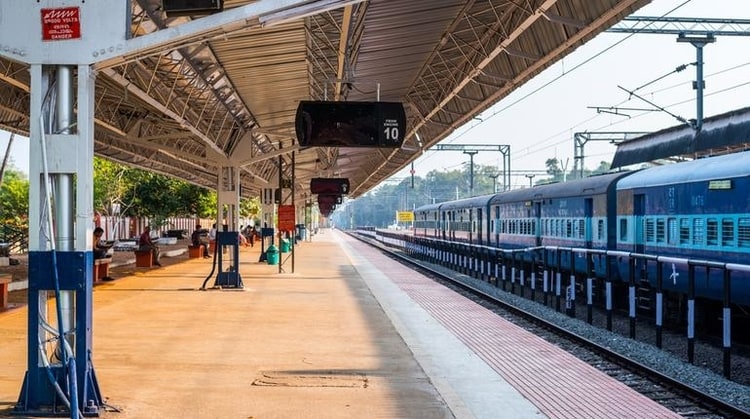 In India, the COVID-19 outbreak has infected over 275 people throughout the country with 5 deaths. Emphasizing on social distancing and to prevent the transmission of novel coronavirus, Prime Minister Narendra Modi has announced a 'Janta Curfew' from 7 am to 9 pm (14 hours) on March 22 (Sunday) in which no citizen, excluding the ones associated with emergency and essential services, should get out of their homes. He has urged all the citizens to stay in their homes for the duration of the curfew and step out in cases of absolute emergency. Additionally, he has also cautioned against panic buying and hoarding of essential goods, saying that no shortages of such items would be anticipated.
That's all for today! Keep reading the Trainman blog to know the latest updates on train and travel. For a hassle-free experience, book your train tickets instantly through Trainman app. Download the Trainman app and check PNR Status of the booked ticket, Seat Availability, Running Status and many such exciting features.