To ease the burden of the railway passengers in these trying times of Covid-19, Westeren Railways division has decided to extend the run of Festival Special train between Indore and Kochuveli for the benefit of the travelling public.
Railways is resuming suspended train services and increasing the frequency of several trains for the convenience of railway passengers. The trains had been cancelled by the railways due to poor occupancy rate of passengers amid an alarming rise in Covid-19 cases all over the country.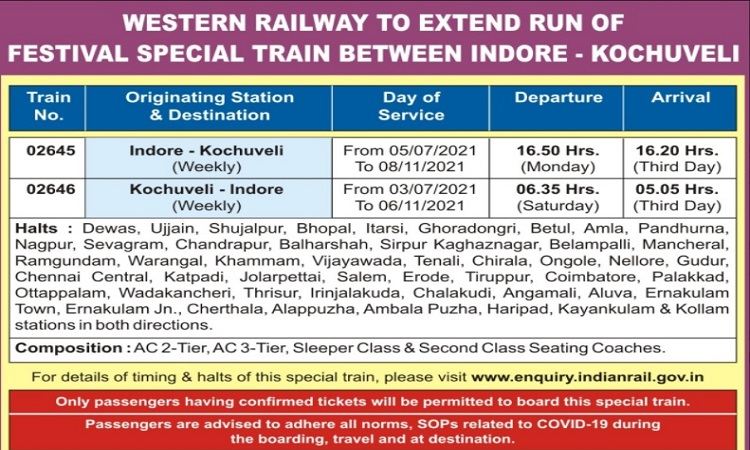 Train Timings and Stoppages

The train 02645 Ahilya Nagari SF Festival Special will depart from the base station Indore (INDB) at 04:50 pm and reach its destination station Kochuveli (KCVL) at 04:20 pm on the 3rd day.
On the return journey the train 02646 Ahilya Nagari SF Special will depart from base station Kochuveli (KCVL) at 06:35 am and reach its destination Indore (INDB) at 05:05 am on the 3rd day.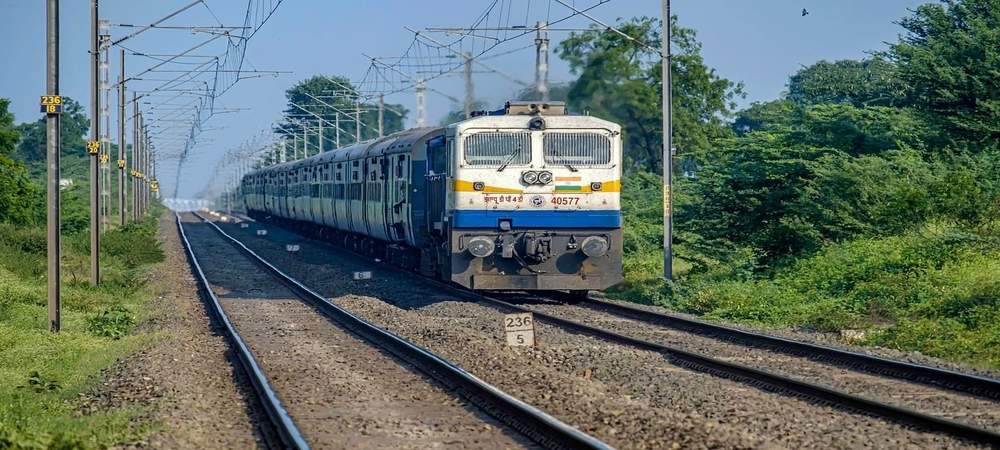 The Indian Railway is restoring its passenger train services to almost pre Covid-19 levels, provided India gets control of the virus which is ravaging the country in a deadly second wave. These trains are also likely to be special trains only and not regular passenger services.
So what do you think about the extension of the Festival Special train between Indore and Kochuveli? Tell us in the comments section below and stay tuned to the Trainman Blog to know all the latest updates on Railways and Covid-19. Download the Trainman app and check PNR Status of the booked ticket, Seat Availability, Running Status and many such exciting features.