While travel is usually enjoyable, it can also be fairly stressful. Packing the right items goes a long way in alleviating some of this stress and this requires some amount of oversight. This way you will have everything you require and need not worry about it while you are on your trip.
Whether you are setting out on a camping trip, going for a relaxing holiday on a beach, or travelling for business, having the essentials will make your journey that much smoother. Putting in some thought and planning appropriately depending on the purpose of your travel will ensure that you have a pleasant journey.
And kind of journey you are about to embark on will determine the items that are most essential for your travel. The upcoming sections of the write-up will highlight steps and measures that will help you do just that.
Common Travel Items
Depending on the purpose of your travel, you will need to prepare accordingly. However, there are some basic essentials that are almost universal whatever the agenda, budget, or means of travel may be.
General travel essentials include:
ID proofs (driving license, passport, etc.)

Electronic device chargers

Toiletries

First-aid kit

Medications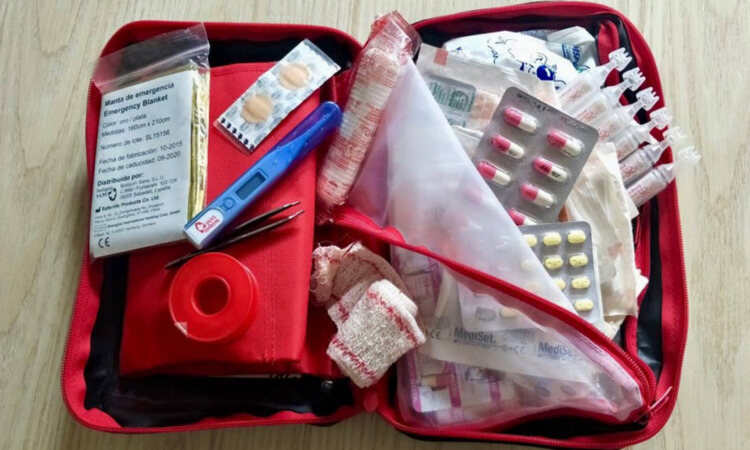 (Image Credit: Liamtra)
Forgetting any of the aforementioned items can cause serious issues. For instance, not having valid ID proof, could prove problematic on your mode of transport such as a train. It is a good idea to make a list of all of your travel essentials.
Beach Trip
A vacation of a week or so on the beach kicking back friends or family and loved ones is something many look forward to. Ensuring that it is as hassle-free as possible will see you enjoying your downtime all the more.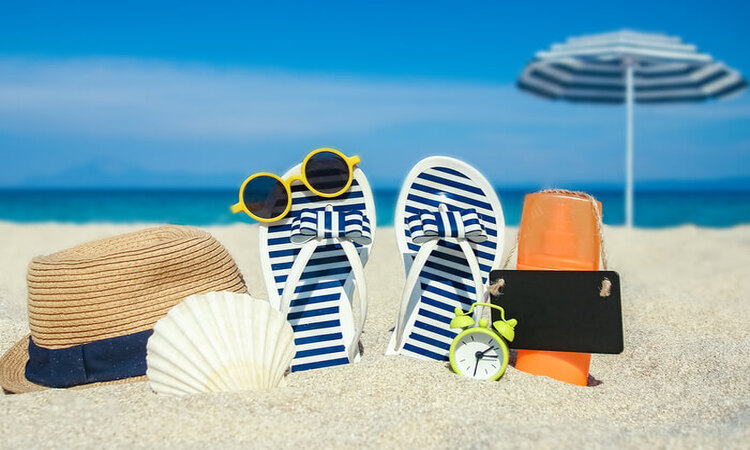 (Image Credit: Vaya)
Packing the basic essentials that can be mixed and matched eases travel by lightening the load. Finding items that go together and can be worn numerous times in different ways and combinations is the key to a good beach vacation wardrobe.
Here's an example of such a wardrobe:
Bathing Suits/Swimming shorts

Vest-tops or T-shirts

Shirt

Trouser

Shorts

Sarong

Shoes

Socks

Slippers/Sandals/Floaters

Raincoat/Poncho

Beach Towel

Beach Bag

Sunscreen Lotion
Beach vacations will usually require more than just bathing suits, as there is definitely more to do than just swimming, surfing, or sunbathing. This is especially during the evenings, when many may like to go clubbing or try out local cuisines at cafes or restaurants. Women may want to pack special clothes such as evening gowns or dresses for a night out on the town.
A beach bag is a good item to have as you will be able to carry many of the other items in your beach wardrobe such as swimwear and sunscreen lotion in it.
Camping Trip
Camping offers you to connect with nature in the company of others or in solitude There are many hill stations and national parks in India where people may set up camp.
(Image Credit: REI)
Camping gear should always include sleeping accessories and shelter. The location you are planning to camp in is also important in determining the items you carry. For instance, if you are setting out to a hill station, you might want to carry warm attire such as thermals and a thick warm jacket.
Here is a list of some essential items for a smooth camping experience:
Tent

Sleeping Bag

Sleeping Pad

Backpack

Headlamp

First Aid Kit

Pillow

Thermos

Bug Spray

Sleeping Bag Liner

Camp Chairs

Water Filtration Bottle

Cooking Utensils

Camping Stove

Map

Compass/GPS
While for many, carrying as little as possible is part of the joy of camping, it's also nice to have a campsite that is convenient, homey, and comfortable. Those who have spent a lot of time camping may also feel that planning their camping inventory is part of the fun. For those who are camping out for the first time, it is a good idea to rent the necessary items.
City Travel
Urban tourism is recreational travel that focuses on large human agglomerations usually notable cities of a country. These cities could hold significance to travellers for many reasons such as glamour, history, a wide variety of recreational activities, and more. Attractions associated with urban travel may include museums, art galleries, historical buildings, and shopping centres.
The profile of urban tourists may also vary. For instance, there are many who are natives of big cities themselves who wish to travel to other cities to experience what they have to offer or simply for a temporary change of scene. It is also common for people from rural areas or small towns to visit big cities to catch glimpses of a different kind of life.
Whatever category of traveller you may be, these items are essential for city travel:
Hotel Confirmation (pre-booking your accommodation is often indispensable as it is often difficult to find at the last minute in big cities)

Combination lock for luggage (greater care is often necessary in city travel in comparison to camping, for example)

Ear Plugs (many big cities tend to have a lot of humdrum throughout the day and sometimes even at night. This makes it easier to take a nap during the day if desired.)

Wheeled Suitcases (areas within city limits often have even surfaces that allow travellers to wheel their luggage along with them)
For many cities can be just as captivating as the outdoors or just as relaxing as the beach. Urban destinations especially large metropolises can also offer a more cosmopolitan experience since people from diverse cultural backgrounds come and live in big cities.
One of the things that urban travel does have in common with the other kinds is that travelling light often relieves you of a lot of anxiety. While cities are often associated with wealth and glamour the most efficient urban travel is often minimalist.
Road Trip
Planning a road trip requires a lot of preparation before getting on the road. You will have to map out a general itinerary, plan overnight stops, and create a list of must-see attractions along the way. It is also essential to remember all that is needed to ensure your safety along with that of your travel companions.
Road trips can also include some of the other activities mentioned here such as camping or relaxing by the beach. If you are planning to include any of those activities on your trip, then it goes without saying that you will need to consider those items as well.
(Image Credit: Survival Gear)
Having said that, here are some of the essentials that are specific to road trips:
Aux Chords

Phone Mount

Map

GPS

Driver's License

Spare Keys
Additionally, a roadside Emergency Kit is indispensable for road trips that consist of the following:
Jumper cables

Tow rope

Roadside Flares/Glowstick

Antifreeze

Rolls of duct tape

Spare tire and jack

Spare car fuses

Blankets/Sleeping bag

First aid kit

Small toolkit (screwdrivers, wrenches, pliers, tire pressure gauge, adjustable wrench, etc.)

Washer Fluid
As you may have noticed the inventory for a road trip is significantly more elaborate than any other kind of travel and there is good reason for this. Your vehicle is instrumental in such travel, and its maintenance and upkeep are of utmost importance.
So, having the essentials as mentioned above is absolutely necessary and in your best interests. They will be instrumental in bailing you out of many sticky situations.
Business/Work Travel
Business trips often require you to anticipate various situations such as meetings, dining out, and even possible leisure time. Carrying and wearing the right pair of shoes, suits, and casual wear can make a huge difference in closing that deal, especially on a tight schedule.
There are also certain other travel accessories that are essential for business travel that one should not forget to pack. These include portable chargers, prescribed medications, etc. It is also important to divide the essentials into various categories to help you pack them in a more organized way.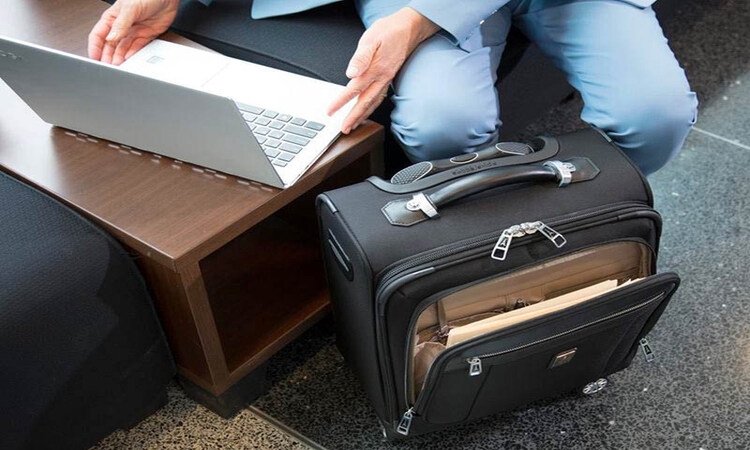 (Image Credit: Business Insider)
Furthermore, it will also minimize the chances of misplacing essentials like documents or hardware such as USB drives, that are important for your travel agenda.
Essential business/work travel items include:
Important documents and currencies

Clothing

Electronics

Safety Items

Toiletries and Medication

Wheeled suitcases
As mentioned earlier your appearance and the impression you make are particularly important for business travellers. As such, one important tip with regard to the clothes that you pack is always to take neutral colours. This makes it that much easier to mix and match and ensures you always look your best when meeting clients or associates.
Be sure to pack shoes and any liquids such as soaps and shampoos in a plastic bag so as to ensure they do not end up dirtying or soiling your clothes. Additionally, liquids may be especially prone to spilling out so ziplock bags are probably the best option.
Fortune Favours the Prepared
Travelling without making a well-thought-out plan is akin to setting sail without a compass. While some may get lucky, most are likely to have a rough time if not done right. And ensuring that you carry the essential items discussed earlier is of utmost importance.
While forgetting or neglecting some may cause minor inconveniences, others can completely ruin your trip. However, ensuring that you have taken all necessities along with the optional indulgences will see you having the time of your life on your travels.