Gandhi Jayanti is celebrated on 2nd October to mark the birth anniversary of Mohandas Karamchand Gandhi popularly known as Mahatma Gandhi. He was born on 2 October 1869 in Porbandar, Gujarat. It is observed across all states and territories in India and is one of the officially declared national holidays. This year will mark Gandhi's 151st birth anniversary. Originally a lawyer Gandhi united everyone with his ideologies and feeling of patriotism during India's fight for freedom.
This day is marked by prayer services, commemorative ceremonies and cultural events all over India including at Gandhi's memorial Rajghat in New Delhi where he was cremated. The statues of Mahatma Gandhi are decorated with garlands and flowers. Colleges, government and political institutions celebrate it through prayer meetings and commemorative ceremonies. This way people honour and pay tribute to the legendary man for his contribution in India's freedom struggle. There are some must-visit places associated with Gandhi and his principles of which one of them is Sabarmati Ashram. Let us recall this day by taking a trip to Sabarmati Ashram - a haven to tranquillity.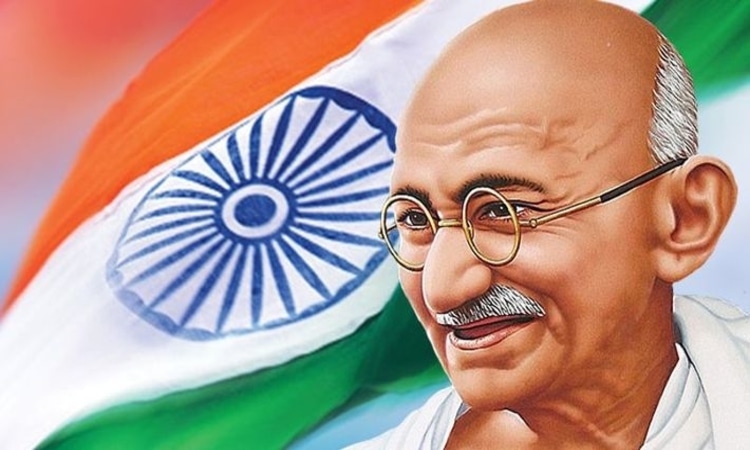 Sabarmati Ashram, Ahmedabad
Also known as Gandhi Ashram it is located on the banks of the River Sabarmati about 6 km away from the heart of Ahmedabad. The ashram holds the honour of being the residence of Mahatma Gandhi from 1917 and 1930 (13 years) and an epicentre of Indian freedom struggle. It also served as the base for many of his activities including the iconic Dandi March of 1930. Currently, the ashram serves as a source of inspiration and guidance and stands as a monument to Gandhi's life mission and a testimony to others who have fought a similar struggle. Travellers can go through a quick recap of India's pre-Independence by taking Ashram tours and reading about him at the library.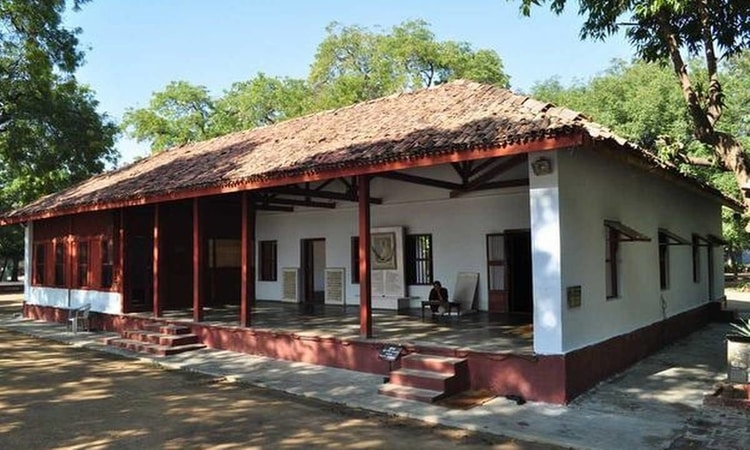 Gandhi Memorial Museum
The Gandhi Smarak Sangrahalaya or Gandhi Memorial Museum is one of the key attractions for history buffs visiting the ashram. The museum was designed by Charles Mark Correa - a famous Indian architect. It was inaugurated in 1963 by Jawaharlal Nehru. Let us have a look at the key features of the museum.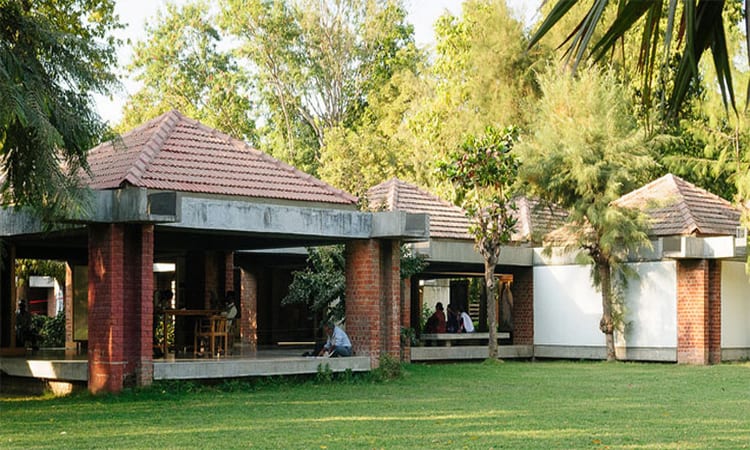 There are around 50 hand-drawn panels depicting the major events in Gandhi's life from 1915 to 1930.

The museum showcases 250 photographs that will give you an insight into the life of Gandhiji - from his birth in Porbandar and the time he spent in England and South Africa to the freedom movement and his tragic assassination.

Museum in the Sabarmati Ashram also houses 8 life-size portraits each of which depicts Gandhiji doing various activities such as marching, meditating, spinning cloth, etc.

Library and archives in the museum comprises exhibits including 34,111 letters, 1,371 manuscripts, 210 films in English, Hindi and Gujarati languages, 612 audio cassettes, 106 video cassettes, 50, 000 books, 6,000 photo negatives and personal diary of Gandhiji.

Additionally it also has an in-house souvenir store where you can buy books and memorabilia such as postcards, charkha models, keychains, pen drives, stationery, statues etc.
The environment is simply beautiful and calming with lush greenery all around. With a museum as well as walking tours organized for guests it is a lot more than a place of rest and meditation. The ashram also attracts individuals from other parts of the world who are seeking a peace of mind and tranquility.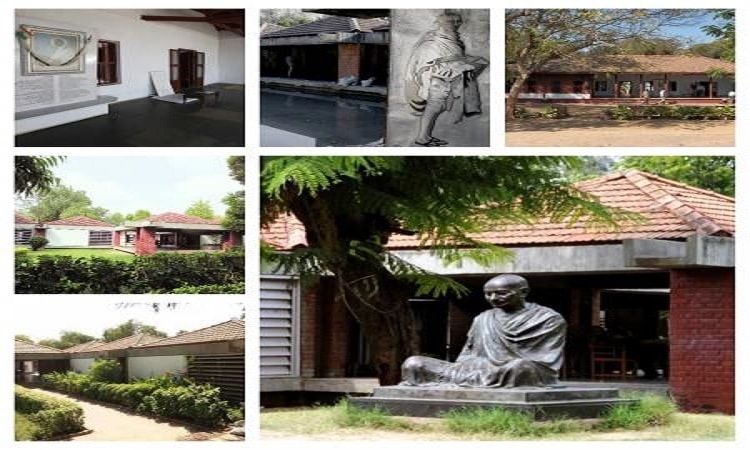 How to reach
Sabarmati Ashram is a popular tourist spot which is well-connected by air, rail and road. Sardar Vallabhbhai Patel International airport in Ahmedabad is well-connected to some of the major cities of India like Delhi, Mumbai and Kolkata. The airport is situated at a distance of 7 km away from the ashram. From there you can hire a cab that will take you directly to the Sabarmati Ashram. For train travellers, Ahmedabad (ADI) railway station is the nearest railway station that is 8 km away from the ashram. Here is a list of trains between New Delhi and Ahmedabad. You can take a taxi from the station to reach the ashram directly.
A visit to Sabarmati Ashram will definitely take you back to the era of India's freedom struggle. Walk around the place and get a glimpse into Mahatma Gandhi's glorious life. Here's wishing all of you a Happy Gandhi Jayanti from the Trainman team! Book your tickets now through Trainman app (IRCTC official partner). Download Trainman App and check PNR Status of the booked ticket, Running Status, Train Inquiry and a lot more amazing features.