We associate Black Friday with deals, discounts and sales. But have you ever given it a thought that why it is called Black Friday? Black Friday is a name given to the Friday right after the day following Thanksgiving celebration in the United States. This is considered a day when people begin with shopping sprees. This year Black Friday falls on 29 November 2019. Since 2005, its seen as the busiest shopping day of the year. People often relate this day with some unfortunate event. But let me tell you that Black Friday is just not connected with ill-fated incidents. Keep on reading to know how Black Friday got its name, history behind Black Friday, Black Friday sale, facts related to Black Friday and a lot more.
How Black Friday got its name?
The term has been originated from Philadelphia which was used to describe vehicular traffic and chaos that would occur on the very next day after Thanksgiving. From then onwards, this word became quite popular and has been elucidated as a day when shopkeepers start to have profit. Hence named the day as "Black Friday".
Black Friday History
There are numerous stories attached to the phrase "Black Friday". This day is also connected with the beginning of sales upliftment among retailers. It is one of the extensive shopping festivals in the United States of America (USA). Here are some stories linked with Black Friday.
In 1950, a huge number of tourists and people flocked to the city to witness the Army-Navy Football match which consequently ended with ruckus and congestion on roads. The situation turned so catastrophic that traffic controllers and policemen were unable to control the chaos thus named this day as Black Friday.
Black Friday for Retailers
Another story which is believed to be related is that in early 1980s shop owners used to incur heavy losses mostly from January to November and made money during the holiday season straight after Thanksgiving. When financially recorded, they documented their loss in red colour and profits in black colour. With this, sellers marked this day (Black Friday) as a start of the year's profits.
Black Friday and Recession
Black Friday which is now well known for a dramatic increase in sale was earlier associated with a financial crisis when two Wall Street investors suffered a huge loss. They had purchased a colossal amount of gold. Afterwards the price of gold plummeted that resulted in market crash. Both men went bankrupt, therefore termed this day as Black Friday.
Dark History of Black Friday

Now let us see the dark side of Black Friday which correlates with commotion and violence created by customers annually. In 2008 over 2000 people assembled together outside Walmart at Valley Stream, New York after Thanksgiving. As soon as the door was open crowd got haywire which resulted in the trampling of a 34-year-old employee. People did not care about the sufferer as they were so engrossed into shopping. One more episode occurred in 2010 on Black Friday when a Toys for Tots volunteer in Georgia got spiked at a store by a shoplifter. Another eerie scene took place in 2011 in Walmart is when a woman pushed other people that were present in-store and sprayed pepper spray which led to the injury of around 20 people. As per the reports, episode took place when people were waiting for the newly discounted Xbox.
Apart from this, there have been innumerable eventualities on Black Friday sales but Walmart one is the most threatening of all.
Does Cyber Monday and Black Friday differ from each other?
We think that Cyber Monday and Black Friday is one term but there is a difference. Scroll on to know the difference.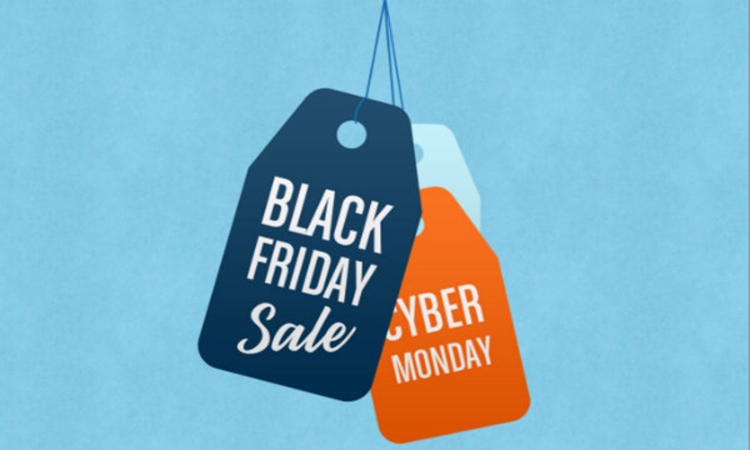 Cyber Monday is the next Monday that comes after the Thanksgiving holiday. Retailers have founded this day to boost the sale of their products. Whereas, Black Friday is a day after Thanksgiving in which the sale kicks off at midnight and goes on till morning.
So, now you know why it is called Black Friday and what is the actual story behind it. Tell us in the comments below what are you planning to buy on this Black Friday sale. Book your online train tickets easily through Trainman app. Download Trainman App to check PNR Status of your ticket, Train Seat Availability, Running Status of your train and so on.