India, with its profound cultural heritage and diverse population, has long been a fertile ground for creativity and artistic expression. From ancient traditions to contemporary innovations, the country boasts several cities that have emerged as vibrant hubs of creativity. The artistic and cultural tapestry of the country finds its expression in its cities, where creativity flourishes.
We are here with some of the most famous cities of India and will be exploring the reasons behind their allure.
Mumbai: The Entertainment Capital
Mumbai, often hailed as the "City of Dreams," has garnered fame as the bustling hub of the Indian film industry, Bollywood. It stands as the epicentre of the country's entertainment landscape, attracting actors, directors, musicians, and artists from every corner of India. The city's dynamic atmosphere and diverse population create a melting pot of ideas, making it an ideal breeding ground for creative expression.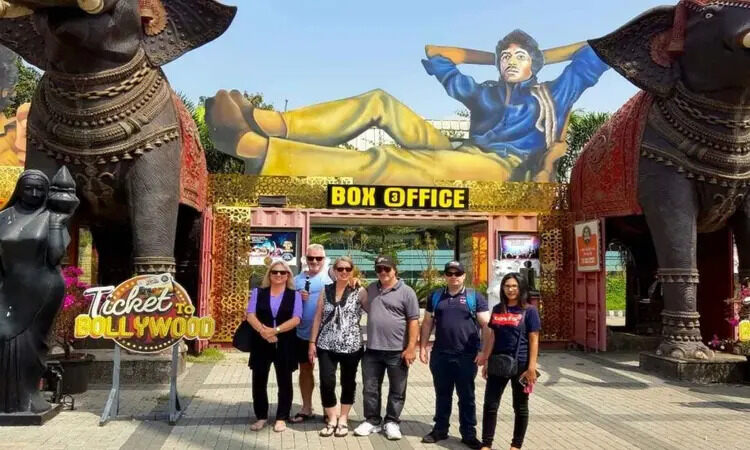 (Image Credit: My Guide Mumbai)
Commonly referred to as Bollywood, Mumbai's film industry has captured the imagination of audiences worldwide with its unique blend of entertainment, music, and storytelling. Bollywood movies are not limited to the Indian subcontinent; they have garnered immense popularity across the globe.
Getting Here
Bangalore: The Silicon Valley of India
Bengaluru, the capital of the southern state of Karnataka, has earned the moniker "Silicon Valley of India." Apart from its technological advancements, the city boasts a thriving startup culture and a vibrant art scene. Throughout the year, it plays host to numerous art festivals, music concerts, and theatre performances, drawing artists and creative minds from various disciplines.
(Image Credit: LinkedIn)
Over the past few decades, Bangalore has emerged as a prominent hub for technological innovation, attracting global IT companies, startups, and a talented pool of tech professionals. The work culture in Bangalore's IT industry is characterized by a dynamic and fast-paced environment. Startups and established companies alike foster a culture of innovation, collaboration, and continuous learning.
Getting Here
Jaipur: The Pink City of India
Jaipur, the capital of Rajasthan, is renowned as the Pink City of India, owing to the distinct colour that adorns its buildings. This city exudes artistic charm and cultural grandeur on every corner. With its magnificent palaces, intricate architecture, and traditional handicrafts, Jaipur offers a rich tapestry of history and creativity.
(Image Credit: iStock)
The handicrafts of Jaipur are celebrated for their beauty and intricacy. From handwoven textiles and embroidered fabrics to metalwork, jewellery, and leather goods. Jaipur's artisans showcase their exceptional skills in creating exquisite pieces of art. These handicrafts not only contribute to the local economy but also serve as a window into the city's cultural heritage. The bustling bazaars and vibrant festivals serve as platforms for artisans and designers to showcase their exceptional talents.
Jaipur celebrates its artistic heritage through vibrant festivals that showcase various art forms. These festivals provide a platform for artistic interactions, cultural exchange, and the promotion of diverse creative expressions.
Getting Here
Goa: The Bohemian Paradise
Goa, a coastal state in western India, has long been celebrated as a bohemian paradise, attracting artists, writers, and musicians in search of inspiration. The fusion of Portuguese and Indian influences, combined with its stunning beaches and vibrant nightlife, creates an atmosphere conducive to artistic exploration.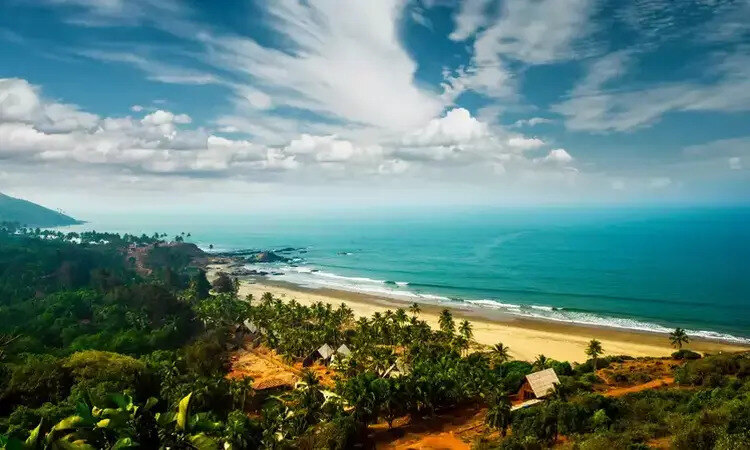 (Image Credit: Times Of India)
The region's art galleries, music festivals, and street performances contribute to its allure as a haven for creative souls. They have a rich and diverse cultural heritage, shaped by centuries of Indian and Portuguese influences.
Some of Goa's notable art forms include the vibrant and colourful Kunbi dance, the energetic and rhythmic Dhalo folk dance, and the captivating Fugdi dance performed by women during festivals. These art forms showcase the rich cultural heritage of Goa and are often performed during traditional ceremonies and celebrations.
Getting Here
Kolkata: The Cultural Capital
Kolkata, the capital of West Bengal, holds the esteemed title of the Cultural Capital of India. It has been the birthplace of literary giants, renowned poets, and influential filmmakers who have shaped the cultural landscape of the nation.
The city's intellectual and artistic legacy can be witnessed in its theatres, museums, and literary festivals. Kolkata breathes creativity, with its streets exuding a love for art, literature, and music.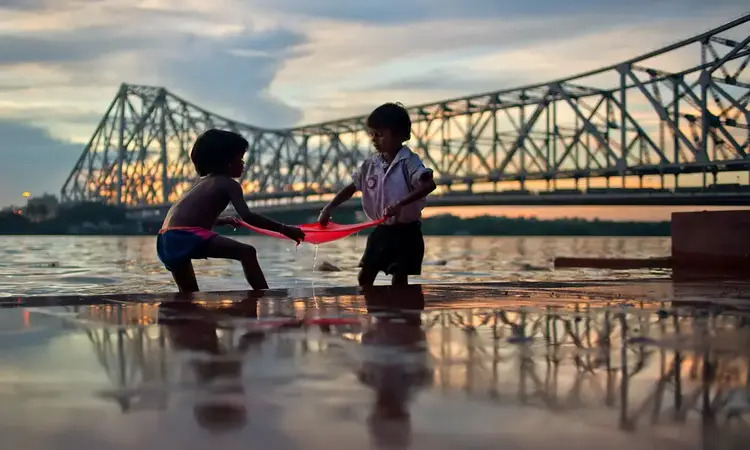 (Image Credit: 121 Clicks)
Kolkata's literary history is intertwined with its colonial past and the Bengal Renaissance. The city witnessed the birth of literary movements that challenged societal norms and spurred intellectual growth. Figures like Rabindranath Tagore, Bankim Chandra Chattopadhyay, and Sarat Chandra Chattopadhyay left an indelible mark on Indian literature, shaping the literary landscape of the country.
You can find many renowned literary institutions and festivals in the city that nurture and celebrate the written word. The Kolkata International Film Festival and the Kolkata International Film and Literature Festival also highlight the close relationship between literature and cinema. Most notably, Satyajit Ray, a filmmaker renowned all across the globe for his unique and thought-provoking films such as the Appu Trilogy also hailed from Kolkata.
Getting Here
Dharwad: Hub Of Indian Classical Music
Dharwad, a city located in the state of Karnataka, India, holds a significant place in the realm of Indian classical music. Renowned for its rich cultural heritage, Dharwad has been a nurturing ground for many legendary musicians and has contributed immensely to the development and preservation of this traditional art form.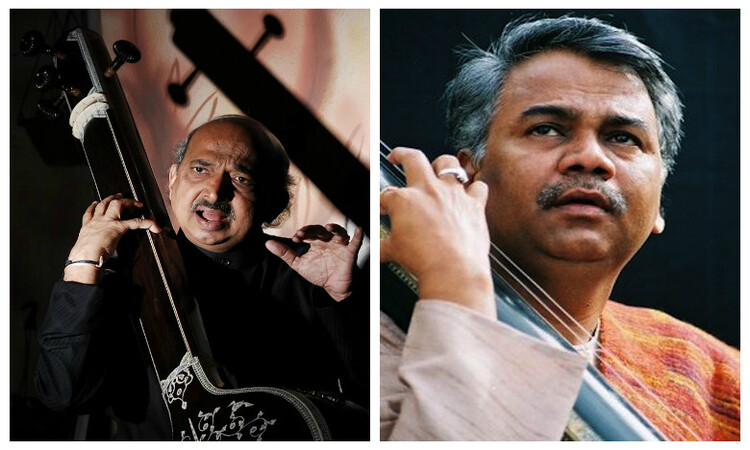 (Image Credit: The News Minute)
Indian classical music is a complex and enchanting form of music that traces its origins back thousands of years. It is characterized by its melodic and rhythmic intricacies, improvisation, and adherence to ancient musical structures known as ragas and talas. This classical tradition is divided into two main branches: Hindustani classical music, prevalent in North India, and Carnatic classical music, popular in South India.
Dharwad Gharana, a prominent school or lineage of classical music, has played a pivotal role in shaping the musical landscape of the region. The Gharana's distinctive style and repertoire have been passed down through generations, maintaining the authenticity and purity of the classical tradition. It has produced many legendary musicians who have left a permanent mark on Indian classical music.
Getting Here (Nearest Railway Station - Gadag)
Hyderabad: A Delight To The Tastebuds
Hyderabad's cuisine is a testament to the city's rich history and cultural diversity. Influenced by the royal kitchens of the Nizams, Persian flavours, and local Telugu ingredients, the food in Hyderabad is a tantalizing blend of aromatic spices, slow-cooked meats, and unique cooking techniques.
Hyderabad's culinary traditions date back to the reign of the Nizams, who were known for their lavish feasts and patronage of arts and culture. The Nizams introduced Persian and Mughlai influences to the region, resulting in the creation of iconic dishes that are still cherished today.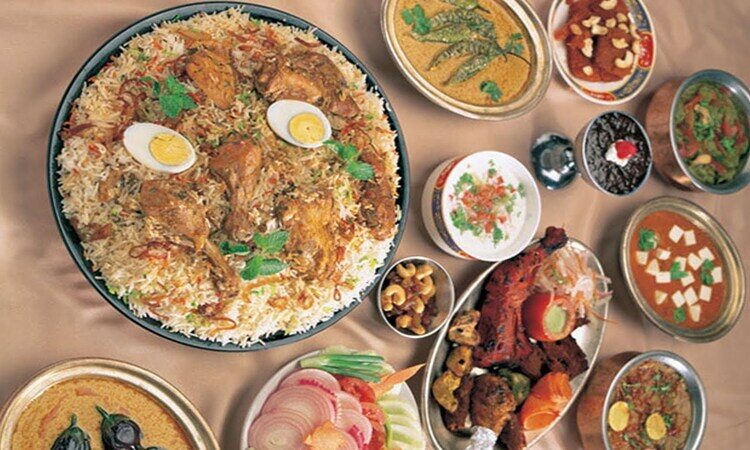 (Image Credit: hmhub)
No article about Hyderabadi cuisine can be complete without mentioning the iconic Hyderabadi Biryani. This aromatic rice dish layered with flavorful meat, fragrant spices, and saffron is a true masterpiece. Whether it's the traditional chicken biryani or the luxurious dum biryani, this dish is a gastronomic delight that captures the essence of Hyderabad's cuisine.
Other than that, Hyderabad's vibrant street food culture is a paradise for food lovers. From the famous Hyderabadi Dosa, a delicious variation of the South Indian staple, to the piping hot Samosas and flavorful Lukhmi, the streets of Hyderabad offer a wide array of mouthwatering street snacks that will leave you craving more.
Getting Here
Conclusion
India, a country known for its rich cultural heritage and artistic brilliance, is a haven for creative minds. Its cities, each with its unique charm and creative ecosystem, provide fertile ground for the expression of art in its myriad forms.
Its cities, with their kaleidoscope of cultures, traditions, and artistic endeavours, provide fertile ground for the flourishing of talent in every imaginable form. Whether it is through film, technology, visual arts, or performing arts, India's creative hubs nurture and inspire countless individuals, making it a truly vibrant and captivating destination for creative expression.