Overview
When you talk about Indian beaches, it is most likely places like Goa, Gokarna, Mumbai's Juhu Beach, or Kerala's Kovalam that may come to mind. While these are the well-known ones, India does have several spectacular locales that have thus far gone unnoticed by most.
Being less visited, they are ideal spots for those seeking some solitude to just be mesmerized by the silence and the sound of the waves and sea breeze.
Every year, the 25th of January is celebrated as national tourism day. This is an excellent way of promoting tourism in the country. The subcontinent has much to offer travellers including its vast beaches that offer visitors scenic beauty along with other endeavours such as exciting water sports.
Here is a list of the 6 best unknown beaches of India that will give the experience of heaven on earth.
Astaranga Beach, Orissa
This quaint and cozy fishing village is close to Puri, Orissa. While it may not be as well known as the former, it is a great place to enjoy a magnificent sunset. Its name translates to "sunset".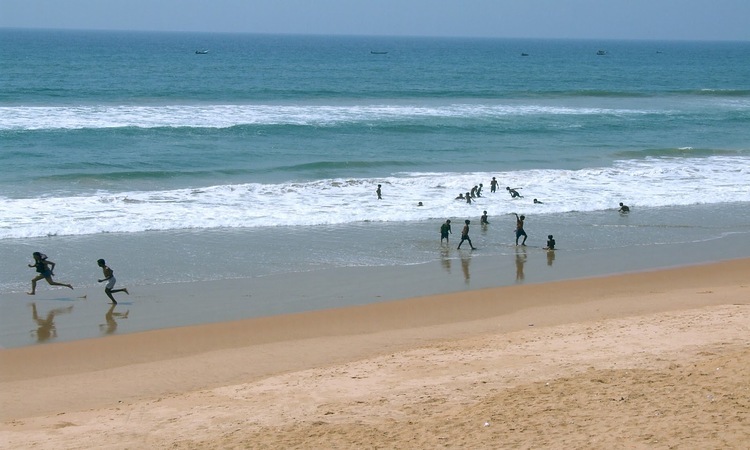 (Image Credit: Odisha Dekho)
While Astaranga is not a good location for swimming or water sports, there is still much to enjoy here. It is an ideal spot for picnics as well as long, leisurely walks along the beach which extends along a coastline 60 kilometers east of Puri. You can also watch turtles coming to the nest, do some bird watching, or even do fishing.
Getting Here (Nearest Railway Station - Puri)
Marari Beach, Kerala
This pristine paradise also known as Mararikulam Beach is a good place for kayaking. You will also find a beautiful lighthouse here that is an excellent spot for clicking some excellent photos. You can also relax amidst splendid coconut trees watching the local fishermen setting out to sea with their nets in the morning or returning from the same in the evenings.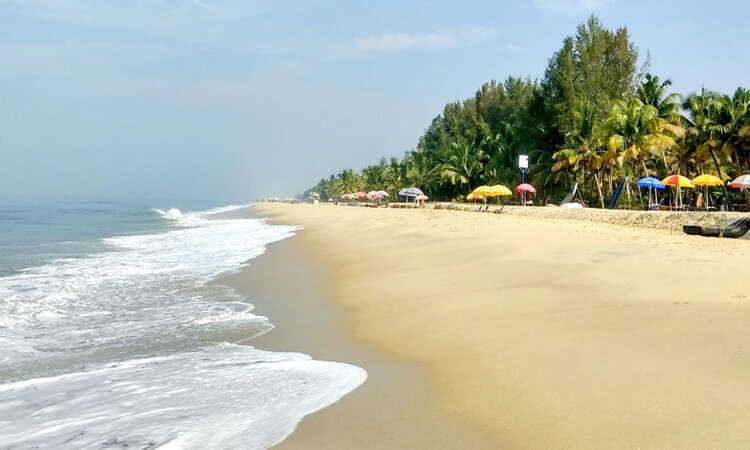 (Image Credit: Kerala Tourism)
The beach also is known for some of the best boat rides you can hope to experience. The boats are stocked full of home appliances and accessories. Food is prepared with the assistance of a professional cook
Getting Here (Nearest Railway Station - Allapuzha)
Yarada Beach, Andhra Pradesh
Vishakapatam's Yarada Beach offers a soothing atmosphere that is very romantic and attractive to couples. It also features lush greenery and scenic beauty topped off with breathtaking views of its sunrises and sunsets. The beach is also great for going on evening bike rides.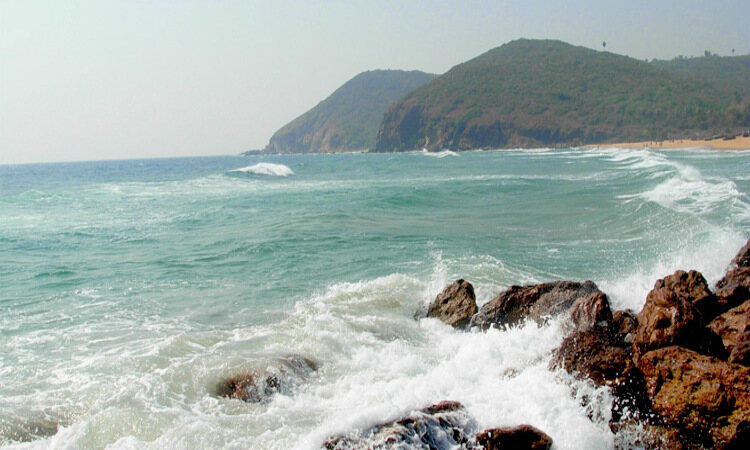 (Image Credit: Vizag Tourism)
You will also be able to find several interesting places to visit nearby. One such place is Dolphin's Nose which gets its name from the shape of a hill in the area. On top of the hill, you will get a panoramic view of Vizag city. It is also a good place to spend quality time with friends and family. It is located about 4.6 km from Yarada Beach.
Getting Here (Nearest Railway Station - Vishakapatnam)
Mandarmani Beach, West Bengal
The small beach town Madramani, near Kolkata, is characterized by sandy beaches and scenic beauty. While it has tremendous potential to transform into a popular tourist destination, it is currently not on the map of tourists. The advantage of this is that like all the other destinations mentioned here, it also offers yet another haven for those seeking solace from the humdrum of crowds.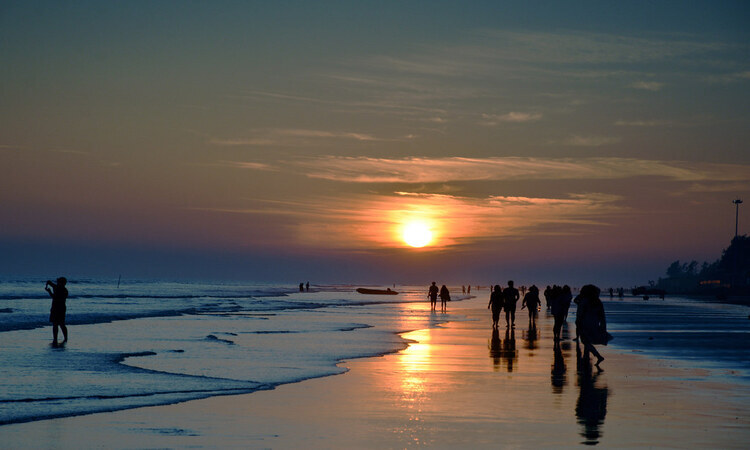 (Image Credit: Flickr)
Another plus point is that it is one of the most motorable beaches in the country, making it very accessible. The beach is an ideal spot for those who like to just sit back and chill. Other things to do here include water sports such as jet skiing, motorboating, and surfing.
Getting Here (Nearest Railway Station - Rampur Hat)
Kavvayi Island Kerala
Kavvayi is a one-of-a-kind location with a gorgeous virgin beach on one side and wide, picturesque backwaters on the other. The backwaters are the third biggest in Kerala. The beach is extremely clean and offers visitors the chance to experience exquisite natural beauty. At night the moonlight also adds a touch of romance to the beach.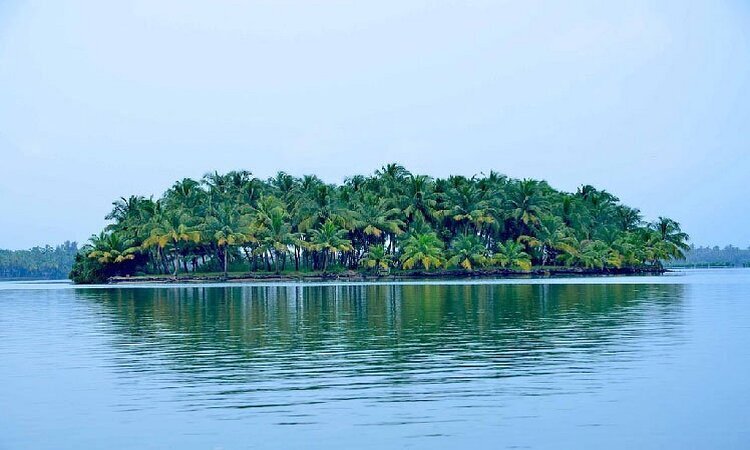 (Image Credit: Trip Advisor)
The beach also offers several attractions such as the Kavvayi Boat Terminal and the Kavvayi Boat Jetty. From here you can catch a ride to any of the numerous islands such as Coconut island which is an excellent location for camping.
Getting Here (Nearest Railway Station - Payyanur)
Guhagar Beach, Maharashtra
This beach is situated in the Konkan region and boasts one of the longest beaches in the country consisting of vast expanses of white sand. It is in the city of Guhagar in Maharashtra. The beach is a fantastic picnic spot frequented by those who like to relax to a quiet, gentle sea breeze.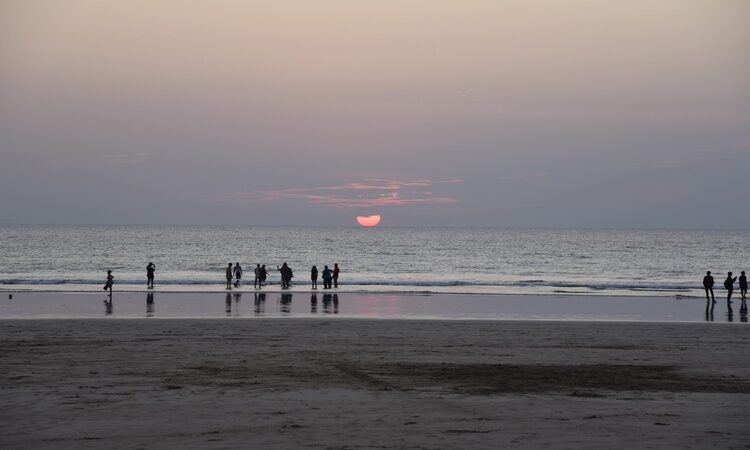 (Image Credit: Ratnagiri Toursim)
It is about an hour away from the ancient city of Chipun which is well-known for its coconuts and mangoes. You will find many small stalls at the beach selling coconuts along with various fried snacks.
Those who may not be content with quiet long walks on the beach or simply relaxing need not fret. The currents of the waters here are fairly gentle and it is considered to be safe to take a dip and swim in the sea.
Getting Here (Nearest Railway Station - Chiplun)
If you are from the northern part of India, then visiting a beach is the best thing you can do during such spine-chilling weather. And, there is no other good time than National Tourism Day. If you are planning to visit there, you can get the most accurate information about trains at the most affordable pricing. Download the Trainman App on your Android or iOS devices and enjoy various features like Lounge Access, Trip Assurance, and Free Cancellation.