Most Christmas movies feature this classic scene - snowfall has begun, and kids are throwing snowballs at each other, or running around a snowman. Unfortunately, most of us may not have the privilege to experience a Christmas like this at home. Most parts of the subcontinent do not experience any snowfall.
Not to worry! You can always pack your bags and head to a locale that does have snowfall. The best part is you need not even leave the country. That's right, India being the land of all seasons offers up some exciting destinations for a truly magical white Christmas.
Manali, Himachal Pradesh
Often called the "Queen of Hill Stations", Manali is a perfect Christmas destination for you and your family. The early morning sun will give you a perfect start to your day as its rays give a light gold tint to the fresh layers of snow. You can spend the evening taking in the sights and sounds while strolling down the market street.
During this time of the year, there will be some interesting winter activities you can do around Manali. These include skiing, sledging, ice climbing, and snowboarding.
Nearest Railway Station from Manali - Chandigarh
Auli, Uttarakhand
This beautiful, snow-clad hamlet in Uttarakhand is renowned for its oak forests, apple orchards, and stunning Himalayan scenery. The town also features a cable car and also a ski resort. Besides skiing, Auli is also an excellent place for hiking and mountaineering.
Nature lovers will also not be left disappointed here, as the region has much to explore like trees such as oak and deodar, as well as plenty of wildflowers. You can also look forward to spectacular views of well-known peaks nearby such as Dunagiri, Nanda Devi, Mana Parvat, and Kamet.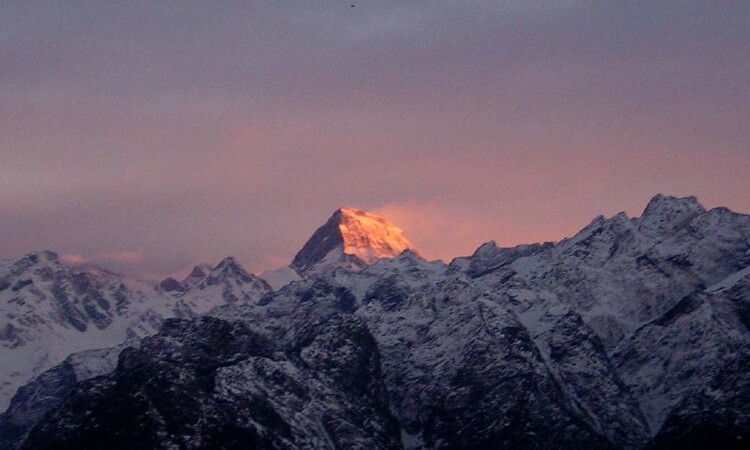 The lakes of Auli, including the town's artificial lake along with Chenab and Chattrakund, are idyllic spots to spend some quiet time at. There is also good scope for camping and trekking to nearby hills such as Kwani Bugyal and Guarso.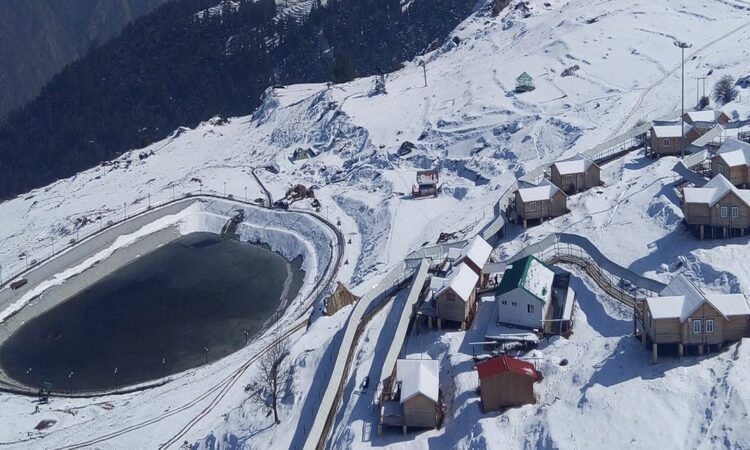 Nearest Railway Station from Auli - Haridwar
Sonamarg, Kashmir
Mountain lovers are guaranteed to enjoy this extraordinarily gorgeous destination. Featuring snow-clad slopes and trees sprinkled with powdery flakes, Sonamarg is bursting with the Christmas cheer that everyone is looking for.
This picturesque hill station is located at a height of 2,730 meters in the Kashmir Valley. It is in the vicinity of many of the tallest peaks in the valley. These include the Sirbal Peak, Machoi Glacier, Kolahoi Peak, and Amarnath Peak.
There are also several great trekking routes here including those leading to lakes such as Krishansar Lake, Vishansar lake, and Gangabal Lake. And upon reaching, you can also try your hand at fishing as all of the aforementioned lakes are well stocked with brown trout and snow trout.
Nearest Railway Station from Sonmarg - Pattan Railway Station
04476 | New Delhi Darbhanga Specialfare Special - New Delhi (NDLS) - Pattan (PTTN)
Lachung-Yumthang Zero Point, Sikkim
North Sikkim can only be described as a live embodiment of a dreamy fairytale. The literal icing on the cake of course is the snow-covered landscape and what better time to catch a glimpse than Christmas? You will be able to enjoy a snowy Christmas while warming yourself up with a special Christmas cocktail A mixture of coffee and brandy brewed by the locals, especially for their guests.
Lava, West Bengal
You will get to be almost on top of the world in this picturesque little town in West Bengal. Lava is situated east of another well-known hill station of West Bengal, Kalimpong. It is one of the few places in the state where it snows in winter. You can find the entry to Neora Valley National Park in Lava.
Visitors here will be able to gain a spectacular view of Kanchenjunga and its soft, snowy drifts. En route to Lava from the plains of West Bengal, you will notice a change in vegetation. As you ascend up the peaks, the tropical flora will give way to deciduous ones such as pines and conifers.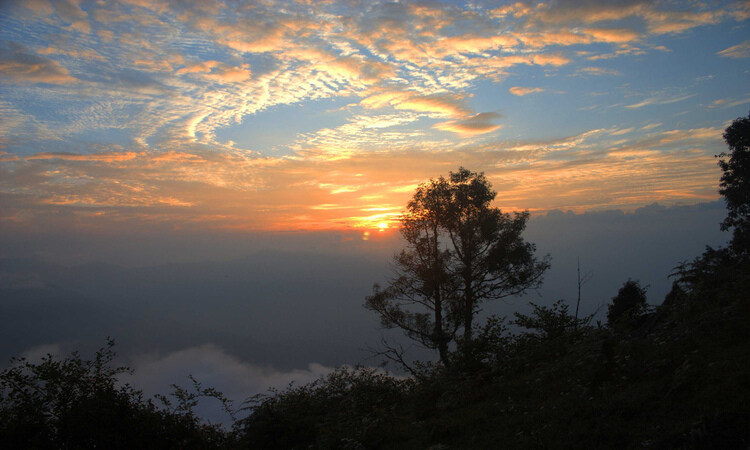 The national park along with the surrounding wilderness are ideal locations for birdwatching and butterflies. Other attractions of the area include its many tea gardens along with cosy and comfortable homestays.
Nearest Railway Station from Lava - New Jalpaiguri
Bangalore to New Jalpaiguri
The weather and views at these places are almost heavenly during winter. And, seeing snowfall during your Christmas' as well as New Year's holidays indeed would be a treat to your eyes. It will remain the best memory in your mind for the rest of your life. And, to top it off, being your secret Santa, we are offering you a bunch of offers. To get the best offers, download the Trainman app, and avail upto Rs. 200 off on your train tickets.