The weekdays at the office may often leave you with a strong urge to escape your mundane routines. A nice quiet getaway goes a long way to counter the stress built up through the week.
However, many pet parents may feel at least hints of guilt even when leaving their pets alone for the day as they set out for work. Imagine the thought of leaving your pet alone for several days as you set out on vacation.
And for most, finding a sitter for your pets may be a significant obstacle. While pet kennels and boarding facilities may be a very popular option, being able to take their pets along would be a welcome option for many.
The good news is that this is possible because many holiday resorts across the country have facilities to accommodate pets as well. Let's have a look at some of these Pet-Friendly holiday accommodations.
Tree of Life Resort & Spa, Jaipur
The Tree of Life Resort & Spa has a special holiday package for guests coming in with pets. This consists of specially curated rooms that are designed to enable you to relax and enjoy while also bonding with your four-legged companions.
(Image Credit: Holidify)
To begin with, the resort is located on the outskirts of Jaipur. This makes it easier for you to have vast open spaces for your pets to explore around and mark their territories during their stay. And you can join in the fun as well, taking strolls as you watch your furry friends in their fun and games. You could also toss a frisbee around to play fetch.
Back in your room, you will also have a special area for your pets to relax with water, a food bowl, and even a bed. Also available, is a special "Pooch Mini-Bar", that offers some special treats. There are also grooming products available here that you can use for your pets.
Getting Here
Dune Eco Village and Spa, Pondicherry
This idyllic resort in Pondicherry offers you an interesting getaway for pet parents who are also art lovers. The spectacularly designed landscape ensures a frolicking time for your pets as you are simultaneously mesmerised by its stunning aesthetics. It has a vast artistically decorated landscape and has 41 villas that are pet friendly.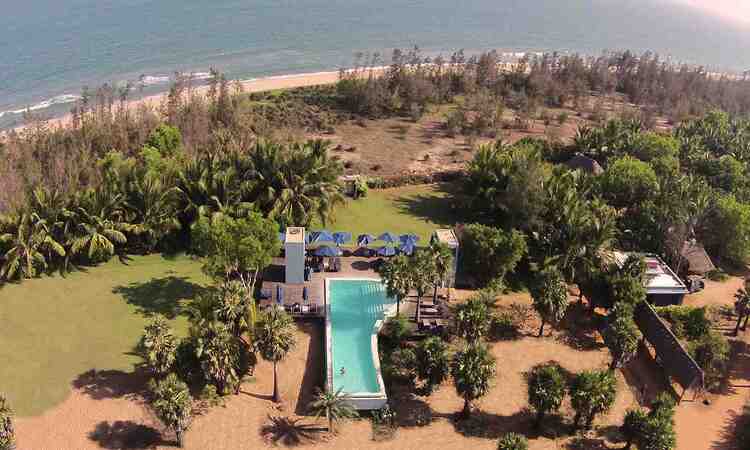 (Image Credit: Dune Wellness Group)
For humans, there is much to look forward to including fantastic cuisine in the resort's two restaurants. The main gastronomic highlights here consist of delectable seafood dishes. There are also other fantastic offerings such as a massage centre and a gym.
As for the pets themselves, there is much to look forward to as well. This resort is on a beachfront property leaving much space for your pets to run around and explore. And if you have come with just a single pet, do not worry! The resort has in-house dogs that are very friendly. So, while your pet may not have access to any fancy treats or accessories here, it is guaranteed a good time with good company.
Getting Here
Emerald Trail, Bhimtal, Uttarakhand
This gem of a getaway is tucked away in the hills of Uttarakhand, making it particularly attractive for a summer getaway. And you can expect hospitality for your pets that are as warm as the one you will get.
As we all know, space is pretty much a basic requirement for a pet-friendly holiday nest. And at Emerald Trail, you can expect lots of space for your pet to run around - no less than 3 acres, in fact!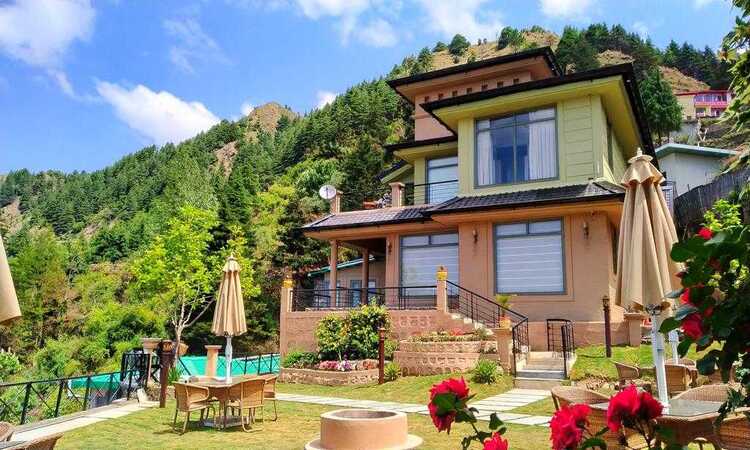 (Image Credit: Holidify)
And time spent running around would no doubt make them hungry, and Emerald Trail has definitely kept this in mind. Specially cooked meals are prepared for your pets, catering to the specific requirements of your pets. And these will be severed clean hygienic pet feeding bowls provide by the hotel.
If you plan to go sightseeing, your pet is in good hands. The hotel staff also double up as pet sitters, so you can leave your pet behind and go out and enjoy. And the hotel even has you covered if your pet needs medical care as the local vet is just a phone call away.
The best part is the pet-friendly features at Emerald Trail come without any additional service charges.
Getting Here (Nearest Railway Stations - Kathgodam, Lal Kuan)
Vama Retreats, Bangalore
Located at the foothills of the famous Nandi Hills, Vama Retreats is among the best pet-friendly accommodations in Bangalore. The resort's campus spans 180 acres and is nestled cosily amidst lush green trees and forest. It is a nature lover's paradise boasting lakes, vineyards, organic farms, birds, butterflies, and organic farms.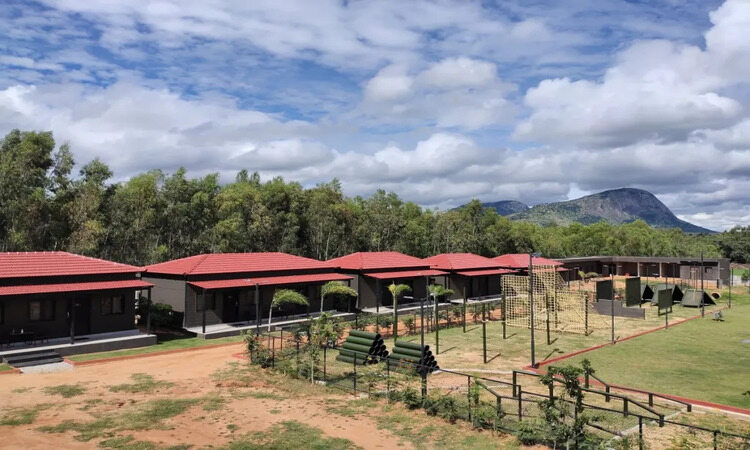 (Image Credit: Travelmynation)
And while the swimming pools and many other pet-friendly hotels and resorts may be off-limits to pets, this one has a special dog pool. Your dog can have a frolicking good time splashing around and paddling in the water!
And Humans too will have plenty to look forward to such as ziplining and rope walking. You will also be able to go cycling while enjoying the musical chirping of birds and fresh air first thing in the early morning making for a most blissful experience.
Getting Here
Conclusion
For many pets can be their greatest solace and biggest adventure, with some even considering them to be their only true friends. They enjoy with you when you are happy and comfort you when you are sad.
Such friends who will always be there for you unconditionally truly deserve nothing but the best in return. And what could be a better gift can you give your animal companions than the gift of travel?