Seven individuals lost their lives on Sunday, 3 February, after eleven coaches of Delhi-bound Seemanchal Express derailed in Vaishali region of Bihar. At least 36 people have been injured in the mishap.
The accident occurred at 3:58 am in Sahadai Buzurg.

One general coach, one AC coach B3, three sleeper coaches – S8, S9, S10 and four additional coaches derailed.

Railways has issued helpline numbers – Sonpur 06158221645, Hajipur 06224272230 and Barauni 06279232222, Patna-06122202290, 06122202291, 06122202292, 06122213234.

Affected passengers have been transported to Hajipur and Danapur railway stations.

Arrangements for refunds to the passengers who do not want to continue their journey have been ensured at different stations.
The accident was brought about by a speculated crack in the tracks before Mahnar station. The Railways has ordered a probe into the derailment. A significant number of the injured passengers said they were headed to Prayagraj in UP for the Kumbh. Railway authorities at the spot said passengers seated close to the gate of the coaches and washrooms were the most affected. Of the nine derailed coaches, including the AC coach, three had toppled to the side their doors facing the sky, and the tracks were dislodged at several spots. The single-line route transports a few express trains, including Dibrugarh-Rajdhani Express. But the Seemanchal Express is a key line for migrant workers heading to the National Capital. The train is the only direct link from the Seemanchal areas of Araria, Purnia, Katihar and Kishanganj in Bihar to Delhi. Officials said the coaches separated from the engine before they derailed; three of the coaches overturned completely. Personnel of the National Disaster Response Force (NDRF) had to climb on them and break the hardened glass of the AC coaches and cut through the iron grills of the sleeper coaches to reach trapped passengers. The injured passengers have been admitted to a nearby hospital.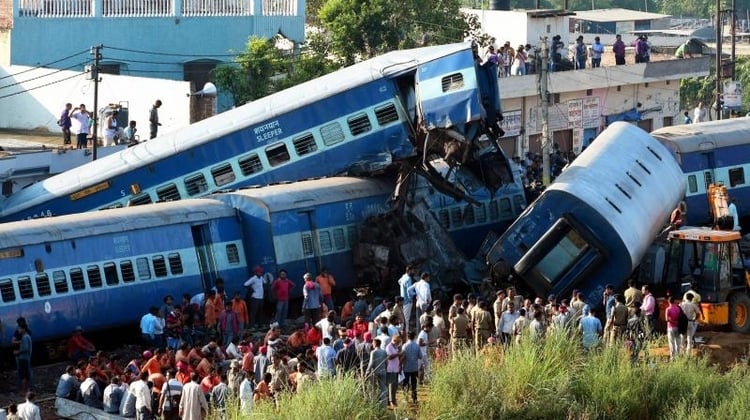 The office of Railway Minister Piyush Goyal said the ministry is in touch with the Railway Board members and the authorities of the East Central Railway to find out what led the coaches to derail. The train was reportedly not running in full speed when the accident happened. Current Union and Railway Minister, Piyush Goyal and Bihar Chief Minister Nitish Kumar gave their condolences over the deaths and wished speedy recovery to those injured. All passenger trains on this line have been cancelled. Meanwhile, the Bihar government announced ex gratia of Rs 4 lakh for the families of deceased and Rs 50,000 to those who sustained injuries. This comes in addition to the ex gratia of Rs 5 lakh each to the kin of the deceased, Rs 1 lakh for those who were grievously injured and Rs 50,000 for those who suffered minor injuries announced by the Ministry of Railways.