India's Union Budget for 2021 was announced by Finance Minister Nirmala Sitharaman in New Delhi yesterday i.e. February 01, 2021. To boost infrastructure, finance minister Nirmala Sitharaman announced Rs. 1.1 lakh crore allocation for Indian Railways in the Union Budget 2021 of which Rs. 1.07 lakh crore would be for capital expenditure.
Last year, Indian Railways was severely impacted due to the COVID-19 pandemic that disrupted rail services for a few months. Let us now have a look at the major changes that we will see in the fiscal year 2021-22.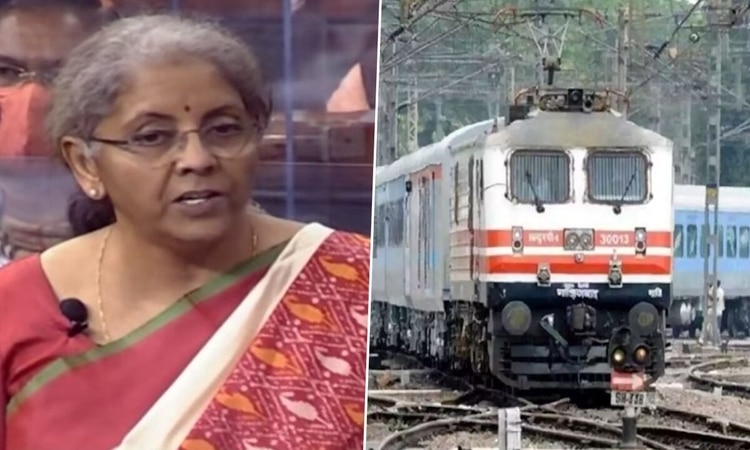 To promote an Atmanirbhar Bharat, the Eastern and Western Dedicated Freight corridors will be commissioned by June 2022. A few sections of the dedicated freight corridors will be made on the Public-Private Partnership model. She also said that the dedicated freight corridor assets will be monetized once the corridors are commissioned.

The rail budget also highlighted the national transporter's plan for 100% electrification of the broad gauge network by December 2023.

Additionally two new technologies — metro lite and metro neo has been announced to provide metro services at much less cost with the same experience.

On the passenger front, new Vistadome LHB coaches will be attached to trains on tourist routes to enhance comfort. These coaches will be equipped with see-through roofs, large viewing areas, seats that can rotate 180-degrees and WiFi facility. To improve passenger safety, anti-collision systems will be installed in high-density sectors and busy routes.

Piyush Goyal-led Indian Railways recently unveiled the National Rail Plan 2024 that gives broad indications on what Railway Budget 2021 would focus on. Indian Railways is looking to invite private sector participation in a big way for upgrading railway stations and also running trains on the network. National Rail Plan 2024 also talks about the need to boost high-speed rail connectivity in the country on crucial high demand routes.
There are a number of other reforms that have been introduced in order to provide better services. While focus this year has been set for the electrification of railways, increase security in trains and passenger amenities, we feel there is a need to look out for remedies for lesser delay in trains. Once we start getting better facilities and services by the railways then only can we imply how tactfully the budgets have been utilized? Till the time we can only hope for betterment of Indian Railways!
What do you think about this year's budget? Tell us in the comments below. That's all for today. Stay tuned to the Trainman blog to know the latest updates on trains and travel. For your one-stop solution, book your train and flight tickets through Trainman app. Download Trainman App to check PNR Status of your ticket booked, Seat Availability, Running Status and a lot more.