World's eminent travel guide agency Lonely Planet has released a list of destinations named "10 Best Value Places to visit in 2020" in which state of Madhya Pradesh has been ranked at third position. This news about the "Heart of India" definitely makes our heart gratified. According to the report, the wildlife spotting opportunities and the numerous stunning architectures of the bygone era make the state distinctive. The state emerged as one of the most economical places to visit around the world.
A team of experts of Lonely planet compiled the list by conducting surveys, communicating with the people and analyzing the tourist places of the state. Indonesia's East Nusa Tenggara arrived at the first position after which came Hungary's Budapest at second position. The report states that in comparison with the other wildlife places, national parks of Madhya Pradesh provide better chances for wildlife spotting. Significantly, the state earned "Tiger State" status recently. Report suggests that the state's Bandhavgarh National Park and Pench National Park are lot economical than Africa's wildlife destinations.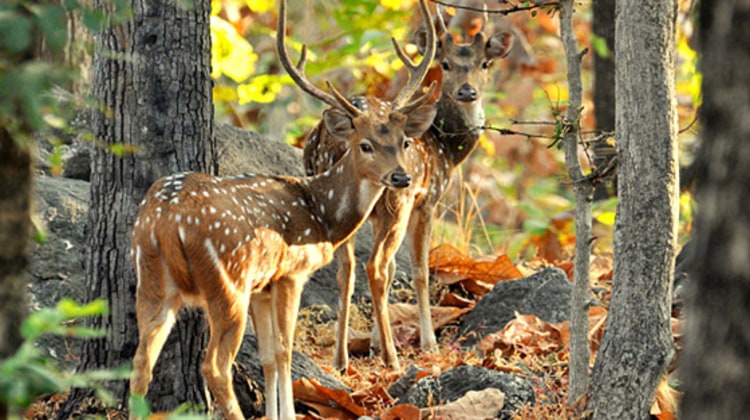 Lonely Planet states "Come here for budget-friendly wildlife safaris and celebrated sights such as Khajuraho Temple and lesser visited historic small towns". We have compiled a list of the best places Madhya Pradesh has to offer. From the well preserved remnants of the history to the exciting national parks, Madhya Pradesh will never fail to impress you by its deep rooted history and wildlife spotting opportunities. Within the state, one would find inspiring heritage, adventurous wildlife, peaceful nature, prominent temples. With so much to offer, Madhya Pradesh is indeed a delight for every ardent traveler.
Khajuraho


Khajuraho is known for its marvelous display of Indian art & architecture. The Khajuraho Group of Monuments is a group of Hindu temples and Jain temples in Chhatarpur district, Madhya Pradesh. The temples are famous for their nagara-style architectural symbolism and their erotic sculptures. It has been declared as a UNESCO world heritage site. It is one of the most beautiful and important tourist places in Madhya Pradesh. Its impeccable sculptures, intricate carvings, and fine art specimens are famous all across the world. The sculptures show a celebration of love, life and worship.

Gwalior


One of the most popular tourist destinations of Madhya Pradesh, Gwalior is rich in art, culture, and history. The city is an eminent part of Madhya Pradesh tourism and showcases a perfect blend of architectural wonders and historical milestones. The ancient and magnificent Gwalior Day is the most popular tourist attraction of the city. Its history stretches back over 1000 years. History enthusiasts must definitely visit Gwalior.

Jabalpur


Jabalpur is one of the fascinating places to visit in M.P. This place is a mix of modern day crowds and surreal natural beauty. Located by the river Narmada, the city boasts of a mesmerising natural beauty that is surrounded by granite & sandstone hillocks. The Dhuandhar Falls appears all smoky as what it name says "Dhuan". It's one of the most beautiful falls in India. Marble Rocks, Bhedaghat and the Balancing Rocks are examples of various other natural marvels found in exciting Jabalpur.

Bandhavgarh and Kanha National Parks


The state of marvelous Madhya Pradesh has two of these top national parks in the country. Bandhavgarh National Park gives the opportunity for visitors to see tigers roaming around freely in dense green forests. The park features dense green valleys and rocky hill terrain, with an ancient fort. The Kanha National Park has the honor of providing the inspiration for Rudyard Kipling's classic novel, "The Jungle Book". It's rich in lush saal and bamboo forests, lakes, streams, and open grasslands.

Orchha


Situated on the banks of Betwa river, Orchha is another peaceful place of Madhya Pradesh. The place is full of well-preserved palaces and temples, with a distinctly medieval charm. The Jahangir Mahal is the most impressive architecture here. The temples here are inherent with beauty and magic. The walls display countless carvings and rich designs that make the visit worthwhile.

Sanchi


Sanchi is another destination that takes you to the ancient India. The famous Sanchi Stupa is one of India's oldest Buddhist monuments and a UNESCO World Heritage Site. It was built by Emperor Ashoka in 262 BC after he embraced Buddhism and nonviolence, following his particularly horrific invasion of Kalinga (present-day Odisha).

Bhopal


The capital city of Madhya Pradesh, Bhopal is also one of the most interesting destinations here. The city is a blend of history, mesmerizing beauty and modernized planning. The Taj ul Masjid and Moti Masjid here are fine examples of city's rich Islamic heritage. There are several museums also. Known as the city of lakes, Bhopal has various lakes and the Upper lake of Bhopal will definitely capture you in its charm. This green and peaceful city will make you want to leave the hassles of the metros.

Mandu


Mandu is an ancient fort city of the state. It's known for its Afghan architectural heritage. Mandu's crumbling buildings, encircled by a long 45 kilometer (28 miles) stretch of wall with 12 gateways, still hint of its grand past. Floating over its own reflection, the Jahaz Mahal in Mandu looks like a ship that's about to sail. A walk through Mandu will surely leave you awe-struck.

Ujjain


Ujjain is an ancient city beside the Kshipra River in Madhya Pradesh. An important Hindu pilgrimage destination, it's known for the centuries-old Mahakaleshwar Temple, a towering structure with a distinctively ornate roof. The place boasts of amazing temples depicting Bundela art and architecture. People mostly explore this place to attain solemn peace and serenity. Ujjain is also famous for hosting the immensely popular Kumbh Mela.

Omkareshwar


Omkareshwar is an ideal place for religious people and history enthusiasts. The place got its name due to its topography that comprises of two hillocks and a valley in between, resembling the Hindu symbol of "OM" when viewed from above. The ancient temples here reflect serenity and peace. Omkareshwar is a perfect place to spend some lone time and immerse in the sacred aura of the place. A boat ride in the Narmada River will surely add to the sanctity of this place offers.
There are still numerous exciting tourist destinations in Madhya Pradesh like the serene Pachmarhi, Amarkantak, Indore, Maheshwar etc which will also impress you but those mentioned remain to be the most popular and sought after places. The above mentioned locations are sure to give you a taste of this rich state.
I am sure now you have a list of a handful of places to visit in Madhya Pradesh. Tell us in the comments below about the place where you are planning to go first? Plan a trip to Madhya Pradesh and book your tickets through Trainman app. Download the Trainman App to check PNR Status of your booked ticket, Train inquiry, Seat Availability in any train and many such exciting features.