Mountains, deserts, bright blue lakes, Leh and Ladakh is a travel lover's paradise and features heavily on adventure-packed bucket lists. It inspires puns that border on impropriety, and are stamped on tourist tee shirts. And it has the jewel of the lakes: the Pangong-Tso to its credit, not to mention many Buddhist monasteries to boot. Planning a trip to Leh from Delhi involves either a rugged 24-hour journey by road or close to an hour by flight, all adept with masks and pills to combat motion sickness, of course. But traveling by train? That wasn't a feasible option, at least, until now. Construction of a new railway project, the Bilaspur-Manali-Leh line is expected to cut travel time down to just 20 hours from the capital to Leh as compared to the current duration of 40 hours. The 465-km-long line will be the highest railway line in the world at a height of 5360m above mean sea level. Presently, the highest railway line is the Qinghai–Tibet Railway in China, which is elevated 2000 m above sea level. The project is expected to be fully operational by 2022.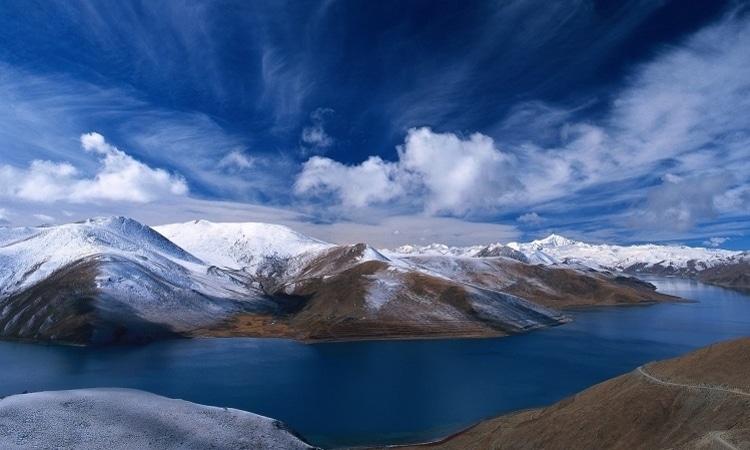 This project, which has been given the status of a national project, is estimated to cost a whopping Rs 83,360 crores and extends 498 kilometers. According to reports, the highest point of the project will be completed 5,360 meters above sea level. The route will connect important locations between Bilaspur and Leh like Sundernagar, Mandi, Manali, Keylong, Koksar, Darcha, Upshi and Karu and other important towns of Himachal Pradesh and Jammu and Kashmir. This project also hopes to boost tourism in the Ladakh-Himachal region, which is currently connected only by road and air. However, this connectivity is affected in extreme weather conditions, and the railway line hopes to solve this problem. The foundation stone for the final location survey of Bilaspur-Manali-Leh new broad gauge line, was laid at Leh on June 27, 2017, by former railway minister Suresh Prabhu. trains traversing this route will be met with 74 tunnels, 124 major bridges, and 396 minor bridges. The longest tunnel will reportedly be 27 kms long, and the total length of all the tunnels covered on the route will be 244 kms. The line will halve the distance from Delhi to Leh along with including 30 stations on it.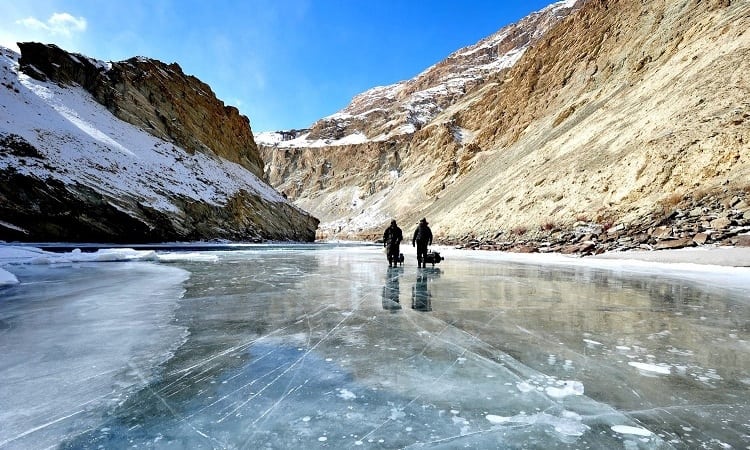 Here are 5 facts that would fascinate you about the Bilaspur-Manali-Leh railway line-
The Bilaspur-Manali-Leh railway line will consist of total 30 stations. A wide-network of the locations en route include Karu, Upshi, Darcha, Koksar, Keylong, Manali, Mandi and Sundernagar in Jammu and Kashmir and Himachal Pradesh.

The estimated cost of the project is pegged at Rs 83,360 crore. Once complete, the 465-km railway line will be the world's highest railway track. At its highest point, the track would be at a height of 5,360 m above sea level.

52 per cent of the total 465 km length will pass through tunnels. The longest tunnel will be 27 km long. The total length of the tunnel is expected to be around 244 km. The project will also have almost 400 small bridges, 124 major bridges and about 74 tunnels.

Once completed, trains on this line will run at a speed of 75 Kmph which will reduce the time required to travel between New Delhi and Leh from 40 hours to just 20 hours.

This new rail line will not only increase tourism but, will also help the armed forces. It might prove to be significant for Ladakh's development as well. Railway Ministry has proposed for the project to be declared a national project.

If you are concerned about the air pressure and altitude, your worries shouldn't move forward then where they are because the Indian Railway is studying the make of the coaches on the Qinghai-Tibet line before constructing the ones for Bilaspur-Leh train. The proposed project, however, will be designed for high altitude. There would also be oxygen masks available for passengers as well as doctors on call to cope with possible emergencies. The project, which has completed its first phase and will take 30 more months for completion.

World's highest Bilaspur-Manali-Leh railway line project of Indian Railways is expected to be completed by the year 2022. It is expected that with the completion of this project, our travel from Delhi to Leh will be much more comfortable, exciting and the rail route would give us all plenty of reasons to visit the serene hills again and again. Go right ahead and book train ticket as well as flight tickets from the Trainman app. Download Trainman App, to check PNR Status of your ticket, Running Status of your train, seat availability of any train and much more.
---