In a bid to increase the speed of train on the railway network, the Indian Railways has manufactured a high-speed locomotive that can run at a speed of 180 km per hour. The high-speed engine has been developed under the 'Make in India' initiative of the government at West Bengal's Chittranjan Locomotive Works (CLW).
Last week, Railway Minister Piyush Goyal shared this news on Twitter. He tweeted, "Railways has manufactured a high-speed locomotive in West Bengal's Chittaranjan Locomotive Works, achieving a top speed of 180km/hr.
Piyush Goyal also attached a video with his tweet, displaying the speed at which the train is running through a speedometer. He tweeted that the engine will speed up trains like never before.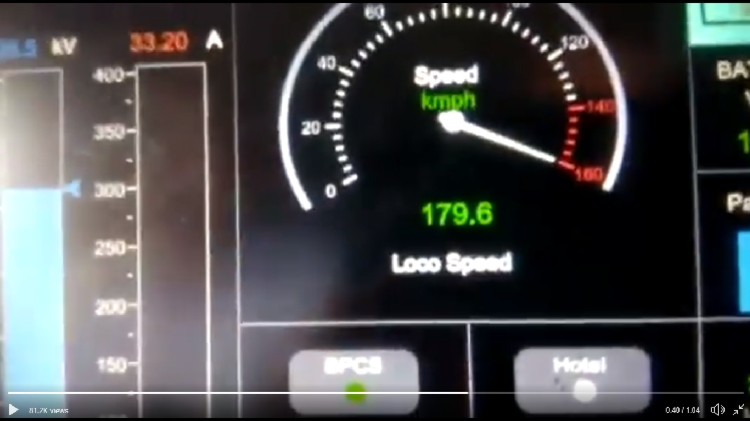 Earlier Vande Bharat Express, India's fastest train had hit the speed of 180 km per hour during its trial run. The train has been manufactured by Integral Coach Factory, Chennai, under the 'Make in India' initiative.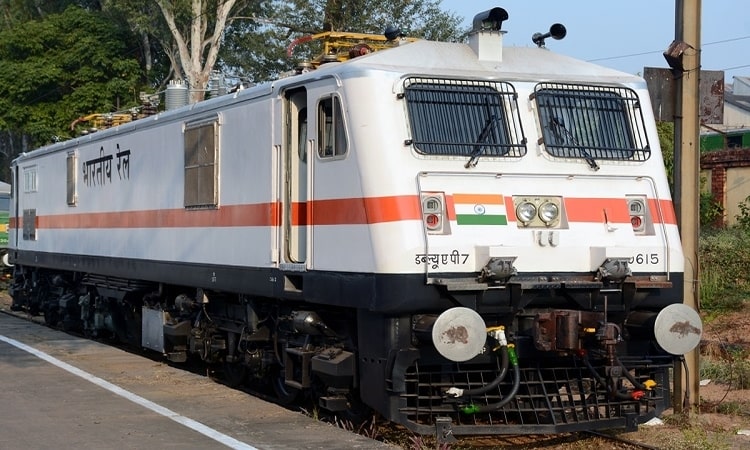 This new engine is actually a new version of the WAP 7 series. It's a WAP-7HS, and officially, it has been placed under Ghaziabad shed (WAP-7HS 30750 GZB shed semi-high speed locomotive). A trial run was conducted in the Kota section, wherein this engine was able to pull off 180 km/hr speed, which is a new record for WAP 7 series railway engines.
Normally, a WAP 7 series engine will pull off a passenger train with 24 coaches at 140 km/hr speed, but this new engine: WAP-7HS ran at 160 km/hr speed, with 24 coaches. As per reports coming in, very soon, WAP-7HS will be deployed for Shatabdi and Rajdhani Express trains and Duronto as well.
This engine has been manufactured completely at the Chittaranjan Locomotive Works facilities. Several modifications have been made for the manufacturing of this locomotive. In order to make this train high speed, engineers reduced the weight of the train by about 14 tonnes, while at the same time, the gear ratio was changed from 3.6 (72:20) to 3.2 (70:22). Engineers also did software modifications for the new engine, which was mainly to optimize slip-slide control and traction effort. Besides these, extensive simulation and modeling of the new engine were accomplished, at CLW facilities.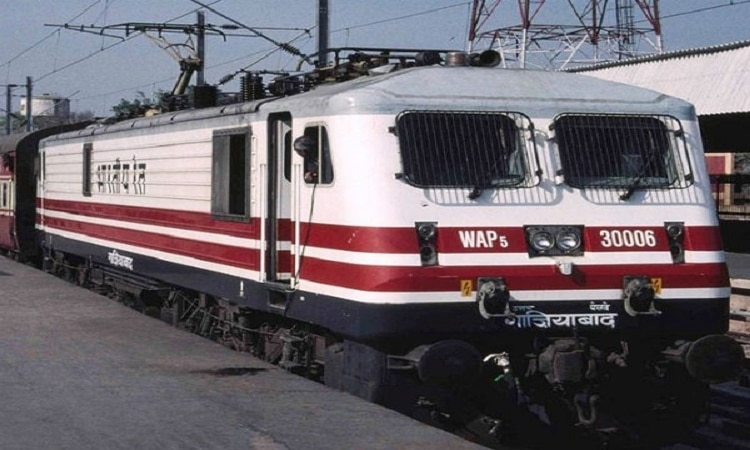 Last month, Indian Railways also speeded up 261 trains by up to 110 minutes, over different zones as part of its 'Mission Raftaar' to provide faster travel to passengers. 'Mission Raftaar' was announced in the Railway Budget 2016-17. It aims a target of doubling average speed of freight trains and increasing the average speed of all non-suburban passenger trains by 25 kmph in the next five years. This will ultimately result in faster movement of passengers and freight trains.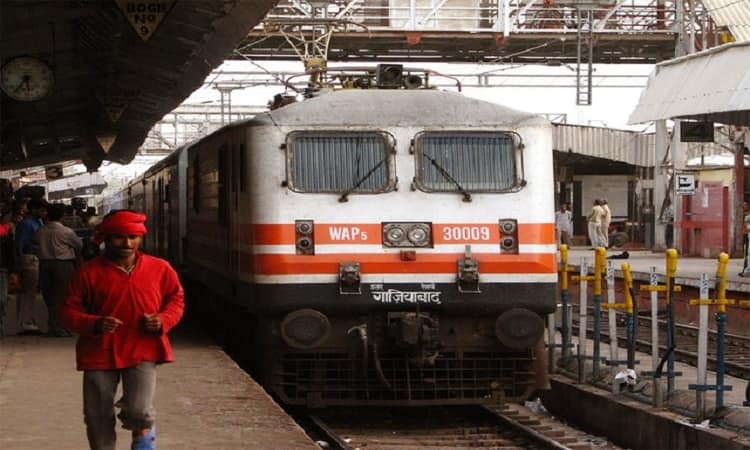 The government, earlier this month, approved the Railway's plan to increase the speed of Delhi-Mumbai and Delhi-Howrah route to 160 kmph that would double the average speed of freight traffic, along with 60% increase in an average speed of passenger trains.
Let's delve more into the high-speed locomotives currently used by the Indian Railways in brief.
Currently, Indian Locomotive Class WAP-5 is considered to be one of the high-speed locomotives of Indian Railways. Though WAP-7 is more powerful as compared to the WAP-5 series, it is mainly intended for lower speed haulage of heavier trains. So, the WAP-5 locos are intended for use with high-speed medium load trains such as the Rajdhani and Shatabdi trains.
The Gatimaan Express and Bhopal Shatabdi trains(considered fastest trains of India) hauled by WAP-5 locomotives travel at 160 km/h (99 mph) and 150 km/h (93 mph) respectively in the New Delhi - Agra Cantt section.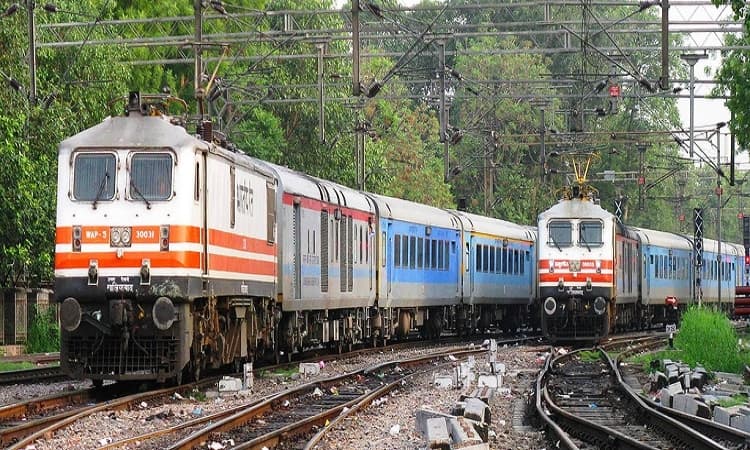 Here are some of the interesting facts about the WAP-5 locomotive:
A WAP-5 can take a 24-coach passenger train to 110km/h in 324 seconds. Rated top speed is 160km/h, although in trials a WAP-5 loco is said to have been run at 184km/h. On 3 July 2014, a WAP-5 set an Indian speed record by hauling a train from Delhi to Agra at within 90 minutes at a speed of 160 km/h (99 mph).

The first 10 WAP-5 locomotive engines were imported from Switzerland in the year 1995. In the year 2000, Chittaranjan Locomotive Works (CLW), based out of West Bengal started producing engines in India.

As of July 2019, 178 WAP-5 engines have been produced in India.

The WAP-5 locomotive engine can produce a maximum of 6,000 horsepower but produces 5,450 horsepower continuously.

Some of the safety systems available onboard the WAP-5 engine are vigilance control, slip/slide control, main overload relay, no-volt relay, over-voltage protection, and earth fault relay.
Now the high-speed engine is ready, we hope that more development takes place in this section of the railways. For a hassle-free experience, Book your train tickets through Trainman app (IRCTC Official Partner). Download Trainman App and check PNR Status of the booked ticket, Seat Availability, Running Status, Train between Stations and lot more.