Have you ever thought about the source of power inside the trains? There are charging sockets, lights, fans, AC inside the trains. But how is a rolling train powered for illumination, charging sockets and air-conditioning?
Well, there is actually one or two power cars at the end of every train in every LHB rake where the electricity to be supplied to coaches is produced in a diesel generator. Most trains on Indian Railways' network are currently equipped with these power cars that house diesel generators, which supply electricity to train coaches for various purposes including lighting, air conditioning and fans.
But now Indian Railways is planning to use a technology, known as "Head-On-Generation" (HOG), which is already in use globally, to power the coaches. In the HoG, power supply is tapped from the overhead power lines and is distributed to the coaches. This technology will allow power generation cars to be replaced with sleeper coaches and hence more than four lakh berths per day will be available to the passengers from October.
As per the report, by October this year, over 5000 coaches of Indian Railways will shift to the new technology, i.e, from End-On-Generation to Head-On-Generation. With this, the coaches will then accept the power coming from the overhead cables via the engines. Not only will this eventually allow trains to run without power cars, but it will also make way for more coaches to be attached. Additionally, Indian Railways will save more than Rs 6,000 crore in fuel bills annually.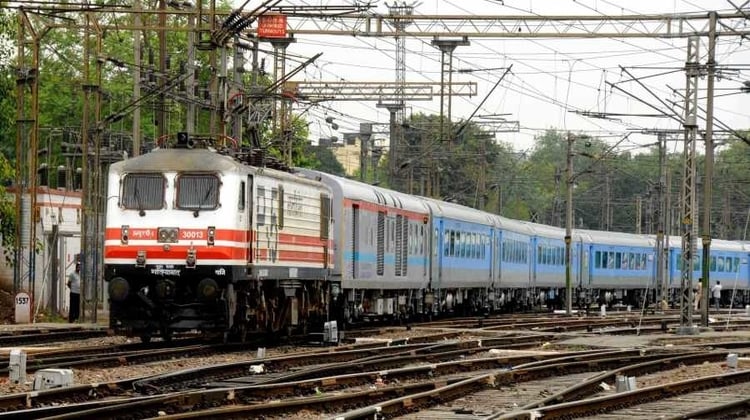 Currently, two power cars, provided with Diesel Alternator sets are placed at either end of the rake, for example in every Shatabdi Express train. After introducing the HOG system, there will be a requirement of only one power car for standby purposes. It was also reported that the second power car can be removed and replaced with an extra passenger coach. Also, this isn't going to increase the length of the train. Indian Railways has calculated an increase of over four lakh berths and an increase in revenue daily through this once all LHB coaches start running on this system.
A power car per hour for a non-AC coach requires 40 litres of diesel while an AC coach requires around 70 litres of diesel per hour. One litre of diesel provides around three units of electricity, so a non-AC coach uses nearly 120 units of electricity per hour. Ultimately, this greener technology will not create noise and air pollution and will also reduce carbon emissions by 700 MT per year per train.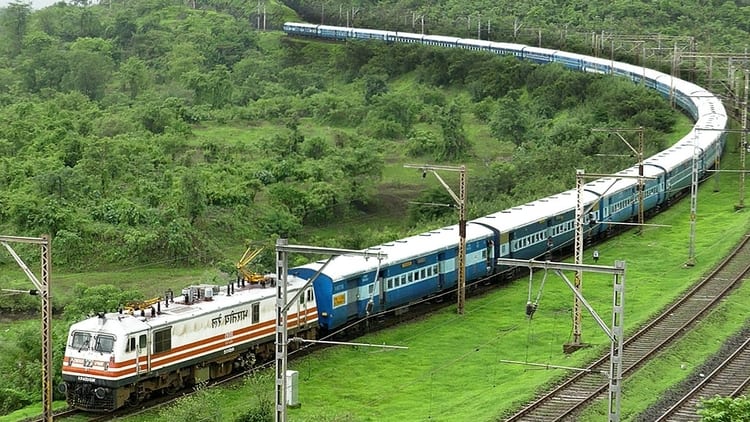 Let's understand more about these systems:
End-On-Generation:
In this system, Diesel Generator set (DG Set) is provided at each end of the train called Power Car. And since the power cars are placed at either end of the rake, system is termed as End-On-Generation. There are two DG sets in each car of 750kW capacity with 100% spare capacity. Power is supplied at 750V three-phase AC to all coaches through a couple of parallel inter-vehicle coupler. The electric power supply is tapped at each coach through a 50 KVA transformer in Conventional Coaches and 60 KVA transformers in LHB coaches and is converted to 415 volts for feeding the equipment working at this voltage and further transformed down to 110-volt AC single phase for feeding the equipment working at that voltage.
End-on Generator was developed with the start of Rajdhani type trains in 1968. It was not possible to power air-conditioned load of the coach through self-generation at that time and composition of Rajdhani coaches was limited to a few coaches, thus making it feasible to develop this concept. This system is now prevailing in all the trains such as Shatabdi, Duronto, Garib Rath, Rajdhani Express, etc.
Head-On-Generation:
In this system, power supply is tapped from the overhead power lines and is distributed to the coaches. The power is tapped from the locomotive by the help of a pantograph and fed to the train through inter coach coupler. The power taken from the OHE through pantograph is supplied to the traction transformer of the locomotive which is provided with a hotel load winding of 945 kVA, at a nominal voltage of 750 V single-phase. This 750 Volts single-phase supply is fed to Hotel Load Converter, which gives 750 Volts 3-phase 50 Hz supply as output, for feeding the hotel load (load of lights, fans, and air conditioning, pantry etc. referred to as "Hotel Load" of the train).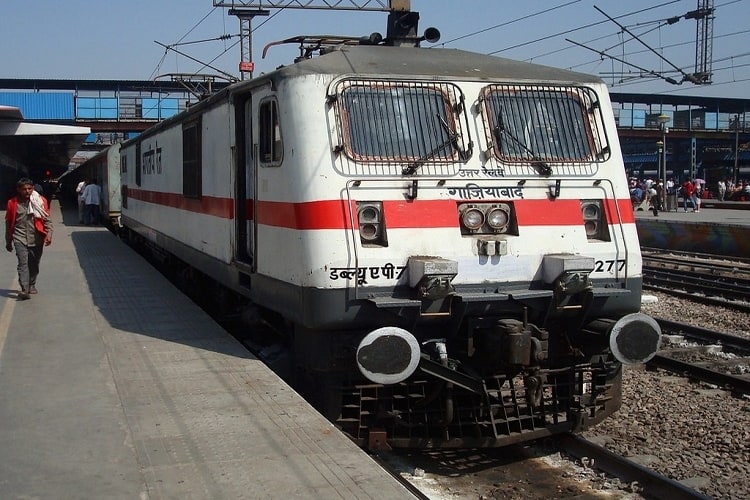 There are large many advantages with this system but still could not find enthusiasm among the designer and planners. The load of 24 coach train (mix of SL and AC) is around 250kW and that of 21 all-AC coach train is around 1000kW. The first WAP5 locomotive is now working Shatabadi express between New Delhi and Kalka successfully since 2010. Similar efforts are also in progress for provisions in Diesel Locomotive since long.
EOG Vs HOG: Which one is better?

Energy Saving:
Northern Railways provided HOG on 12005/12006 Kalka Shatabdi and as per RDSO study, an annual saving of Rs. 137.70 lakhs/year is estimated for this train alone.

Saving of one power car:
There is two power car in regular practice however one can be replaced with one passenger coach without increasing the train length when HOG power system is available on the train. With addition of Executive Car in place of one removed power car in train the total annual earning is said to be 652.79 Lacs.

Pollution free: In EOG system, there are two types of pollutions –
Air pollution due to burning of High-Speed Diesel, and Noise pollution by DA sets whereas HOG system is completely free from both types of pollutions i.e. air and noise pollutions.

Carbon Credits:
Carbon credits can be earned by not emitting the carbon dioxide through burning of high-speed diesel into the environment. IR can also sell this carbon credits in international markets.

Besides inter-coach power coupler, communication coupler is also provided which helps in enhancing passenger amenities such as TV/Video/Internet/announcement.

Overall, we see that Head-On-Generation system for power generation emerges as the winner when compared to the currently implemented EOG system. Indian Railways new plan to introduce this technology will definitely prove to be more beneficial both for the passengers and the railways.

The new technology of Head-on-Generation is used worldwide which is not only ecofriendly but also free from air and noise pollution. To see how this technology works, book your tickets through Trainman app. Download Trainman App and check the Running Status of your train, PNR Status of the booked ticket, Seat availability, Train inquiry and much more.