It was summer of 1853 when a red-letter day appeared in the glorious history of Indian Railways. In the afternoon of 16th April 1853, the very first railway train in India ran over a stretch of 21 miles from Bombay to Thane which was hauled by three locomotives Sahib, Sindh and Sultan. The pioneer railway train consisting of 14 carriages carrying about 400 guests steamed off at 03:30 pm in the midst of loud applause of horde and to the salute of 21 guns. This day was literally one of the most remarkable days of Indian history that embarked the journey of Indian Railways. Railways were basically brought to fulfill social and economical needs of the country, for use of military purposes and for the export of raw materials from India to England for earning profits.
Since its start Indian railways have always been functioning: be it day or night, winter or summer, peace or war, flood or famine, fair weather or foul. Indian Railways has seen some of the drastic changes since the time of its inception. Here are few heritage systems that Railways used once as a major part for plying from one place to another and are no longer in use:
1. Types Of Locomotives :

2. Signaling Systems

3. Hand Lanterns

Types of Locomotives

Remember the times when a chilling sound of "chug-chug" with a dash of smoke all around used to indicate arrival of trains. One would still rush down memory lane when as a kid we always tried looking (through the window) into the smoke of the train we were travelling in. The constant sound of whistles still reminds us of good times we used to spend while travelling in train. Those were the times when there were no AC classes and these constant sounds kept us entertaining all through the journeys. Well that was the Steam Engine. Though kept in museums now, they are a sight to behold.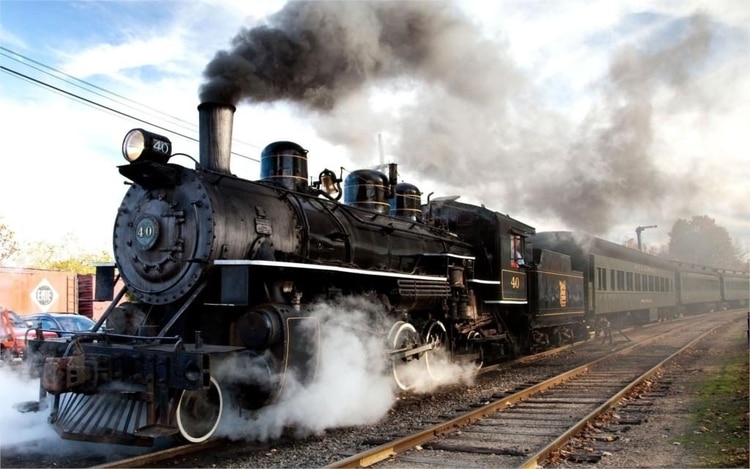 Until 1960s most of the trains were run by steam engines using coal as the source of energy. These engines had less traction power and caused environmental pollution by emitting smoke. Also the steam locomotives were very complicated machines with lots of moving parts that required constant maintenance and as they were less fuel efficient, Indian Railways decided to do away with steam traction in favor of diesel/electric. Diesel engines cause less environmental pollution as compared to coal engines, and Electric engines do not cause any pollution. As a result, steam engine production was gradually wound down and the last WG (10480 "Antim Sitara") was produced in 1970. The denouement of these locos occurred on October 6, 1995 when the WL 15005 "Sher-e-Punjab" hauled last official Broad Gauge passenger steam service in India from Ferozepur to Jalandhar in Punjab, marking the end of these locos. All steam locomotives have now been completely phased out in India.
The image below shows number of different locomotives that have been on the run over the years: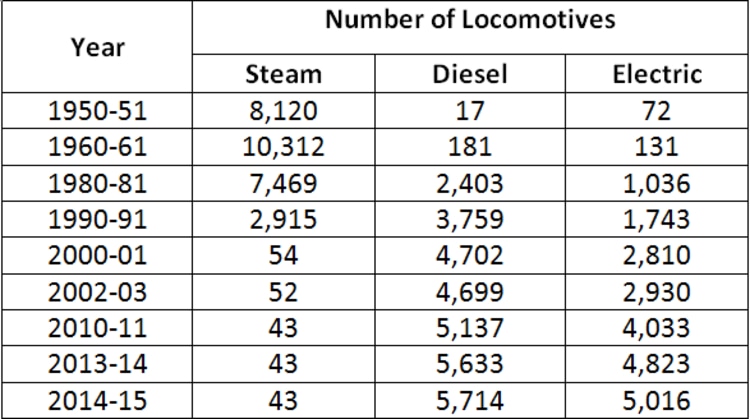 Now since the diesel locomotive drives a generator that provides the electric power to operate the traction motors it is considerably more fuel efficient, less prone to breakdowns, and is able to run thousands of miles between servicing stops. The run of the mighty Diesel locos continue with them hauling thousands of tons without breaking a sweat across landscapes where it will take time to run electric locos.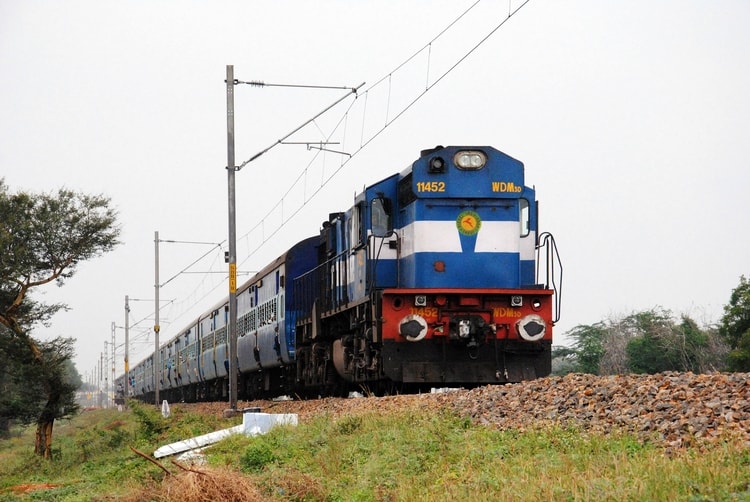 Diesel seemed to be low on technology and speed but is seen as more cost effective even though the fuel had to be imported. Diesels are easy to run and maintain and are very flexible to operate since they don't have to depend on any external factors to run. Also, diesel entailed no need for any modifications of existing infrastructure.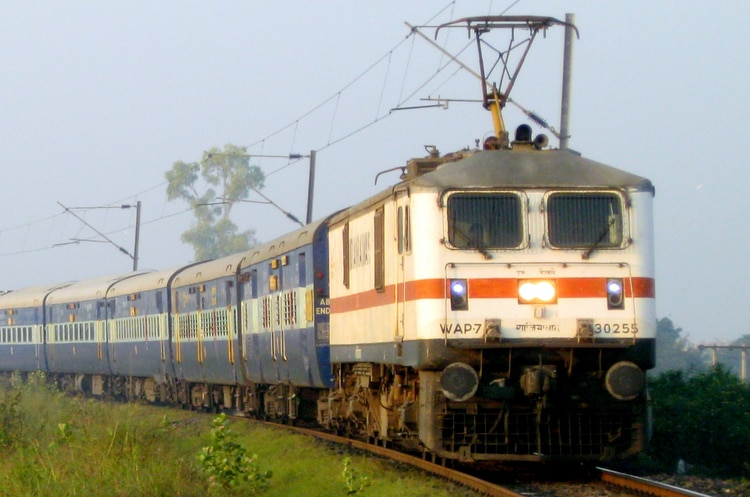 Electric locomotives were said to increase the capacity by as much as 100 percent. Due to this track electrification was introduced in early 1920s and the first two sections from Victoria Terminus to Kurla and from Victoria Terminus to Bandra, totalling 16 route km were electrified in 1925.
Electric traction was favored to be cleaner, faster, more "modern" and powerful but was voted down because it required heavy investments in technology and infrastructure. Lines had to be electrified by creating circuits, planting poles, drawing cables for hundreds of kilometers and establishing tens of substations. So Diesel won the race initially but the 1973 oil crisis brought an immense change in the story. An almost knee-jerk decision was taken to aggressively electrify all major routes at a target of 1000 km a year, starting 1979. This is still going, though the pace of electrification has slowed down substantially.
Electric locomotives are faster, more efficient and powerful compared to Diesel Locomotives which are more flexible to operate. Electric traction is best suited for high-volume trunk routes like Bombay – Delhi, Kolkata – Kanpur – Delhi, Delhi – Ambala, Chennai – Kolkata, Delhi – Bhopal – Vijayawada – Chennai, Mumbai – Kolkata etc. For low volume traffic lines, ghat sections, rainy areas and heavy freight routes, diesel locos are still the best suited. As the saying goes, a non-electrified double line is always better than an electrified single line.
Signaling Systems

During the era of British Government in India, the signaling system in railways was based upon Neale's Ball Token instrument. The system was designed by John Edward Neale, an engineer with the GIP Railway (presently Central Railway). It was an electro-mechanical instrument provided at each station on single line railway sections. It ensured safety in train operations by dispensing tokens which were handed over to train drivers as authority to enter a block section. The tokens are spherical steel balls, which were issued in a manner that only one token can be issued for one direction at a time after ensuring that previous train has already cleared the section and there is no other train between the stations. Each station had one such instrument for each direction, which were electrically connected to similar instruments provided at the adjoining stations on either side. They ensured that only one train can enter the block sections at a time. The system emerged as one of the best safety devices/block instruments in train signaling system.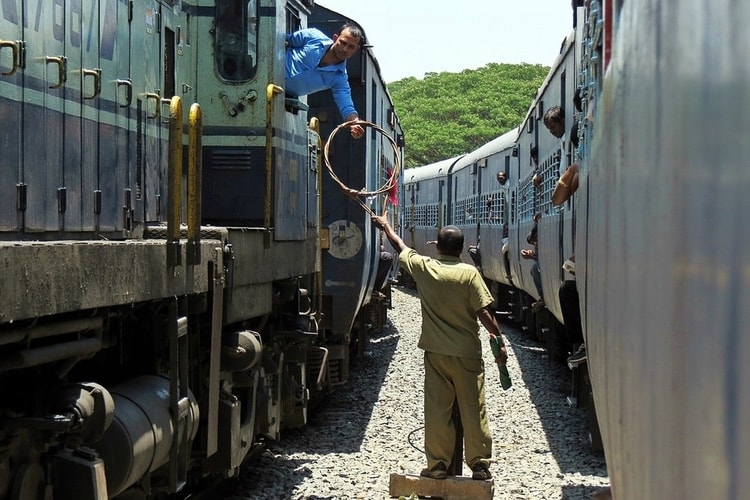 Under the system, the departure and arrival stations have to work through interconnected Neale's instrument placed at both stations. To run a train, a signal is sent to the destined station by pulling the handle of the instrument. Once a signal is received, a metal ball called token is generated at the departing via machine. The token number is communicated telephonically to the authorities at the other station. In order to begin, the token generated is handed over to the driver as an authority to proceed. This token is a confirmation of the rail line being cleared for the journey. The token has to be submitted at various crossing stations and a new token is provided to the driver at each such station. At the end of the journey, the token has to be submitted at the destined station. The authorities then place the token back in the machine, therefore marking culmination of the journey.
Now with the advancements in signaling and telecommunication engineering, higher version and computer controlled 'Tokenless block instruments' are in place for signaling trains operations from one station to another.
Hand Lantern Systems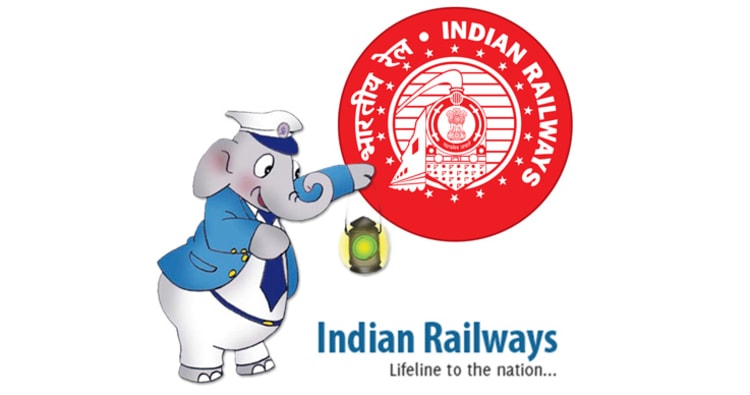 Every rail enthusiast must have seen this mascot of Indian Railways who is referred to as Bholu. The mascot is depicted as holding a hand lantern. The hand lanterns were once used to be a part of the signaling system of the Indian Railways. The hand lantern system for signaling was said to be introduced after the British Government laid down 34 kilometer long railway track in the year 1853 in Bombay division between Thane and Wadi Bunder station (seaport), the lighted lanterns were used at night, while in day time, hand-signals or semaphore signals were used which has iron arm painted with red and white stripes.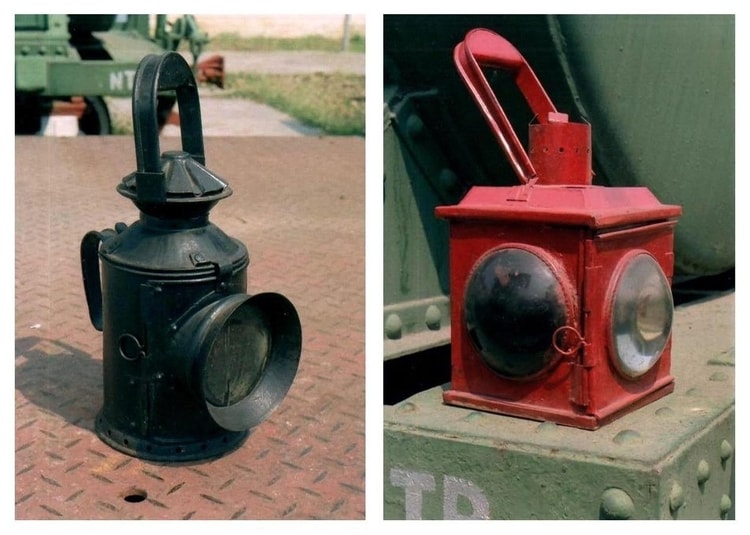 After the introduction of electric traffic system in 1996 lanterns were declared useless. The lanterns which were used for signaling had two types of colored glass- red and green. When a train had to be stopped at stations or in between tracks, the guard of the train used to use red glass of the lanterns. Soon these lanterns were replaced by hand-held battery-operated multi-color torches. However they are still used to seal luggage coaches. Better known as 'seal bitti', these lanterns use kerosene as fuel and burns for longer duration than candles. For executing sealing of parcel coaches in shortest possible time, the obsolete signaling mechanism now helps to speed task.
Indian Railways has attained an unimaginable growth over the years. During the span of 165 years, Indian Railways never stopped and continue to move forward. It transformed itself from a miniature to a colossal organization. From the first run of the very first train of India in 1853 to the immense growth of the railway network, it has come a long way. Carrying over a million passengers everyday and moving about 1,000 million tons of freight per year, Indian Railways continues to stand as the backbone of the transport system of India.
Hope you've enjoyed the post. Download Trainman App (IRCTC Official Partner) to make your travel experience better and find train between station, to check PNR status, train running status, train enquiry and for train ticket booking online.