Darjeeling is one of the most sought after tourist spots in India. Its base dates back to the year 1880 when Siliguri-Kurseong stretch was opened and then sectioned up to Darjeeling next year. During those days there was a broad gauge line from Calcutta to Siliguri, in the foothill of Himalayas. Check trains between present day Howrah to Siliguri . The Eastern Bengal Railway Company proposed a steam tramway from Siliguri to Darjeeling, along Hill Cart Road that was known as first cart road, since horse cart used to travel along it.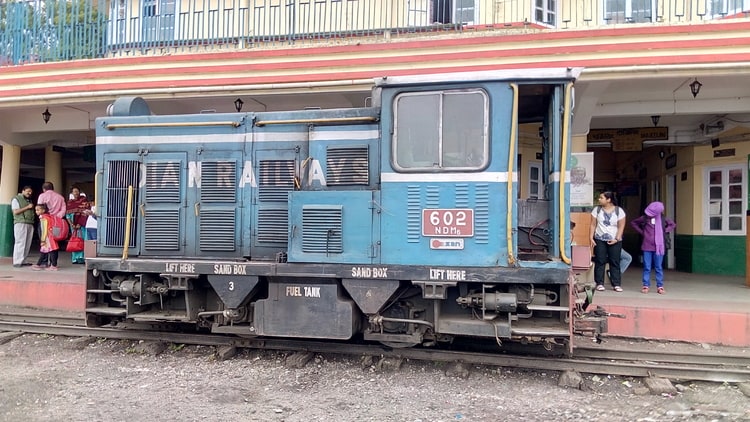 Darjeeling is also designated as Queen of Hills as it is situated at an altitude of 6812 ft. in Himalaya. The 90 Kms journey from New Jalpaiguri to Darjeeling is what makes the most phenomenal journey of Darjeeling Himalayan Railways. This narrow gauged (2 ft.) toy train chugs in astounding path with unforgettable natural views, cold breeze and through the clouds. It is due to this breath-taking journey that Darjeeling has been embraced with the title of Unesco World Heritage Site.
Darjeeling route is much known for the technological approach to reach at the highest altitude as it is made of loop-line technology and the zigzag curve where the points are used to change the gradient by changing the direction of movement. Due to the steep gradient this route has several loops and Z-Reverses where the train moves along the shape of a 'Z' and reverses. This is called Batasia Loop. Although the tightest curve along the DHR is known as Agony Point.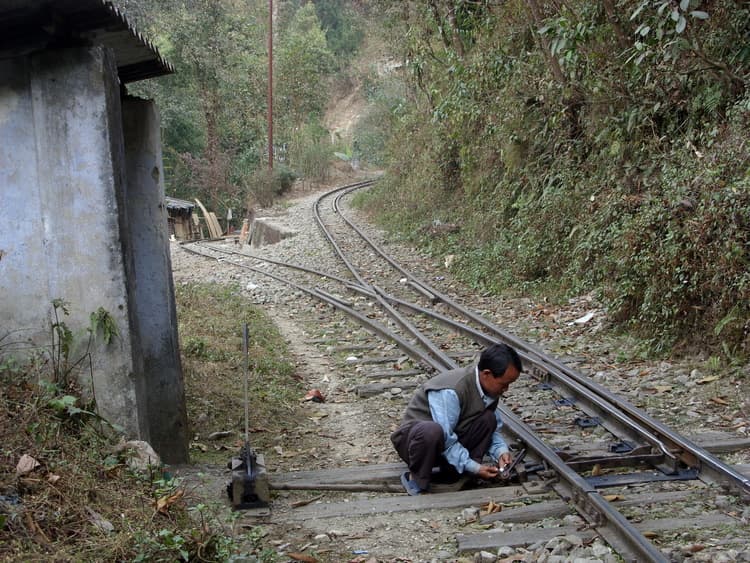 At the platform of Siliguri junction; there are historical information about stations, routes and this spectacular journey for tourists to read and know about. Pacing towards Darjeeling there are many stations that are at significant height where one can enjoy the cold breeze as sunlight rarely falls in here.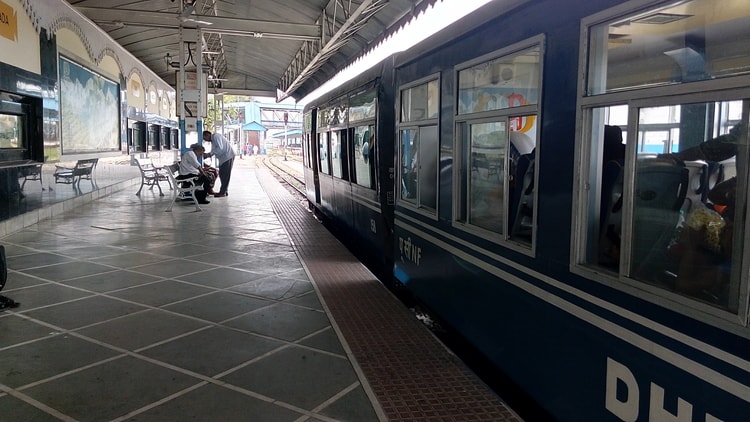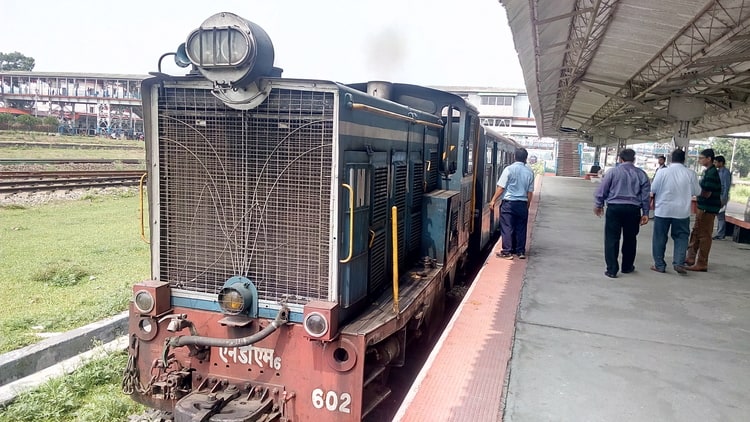 Rainy season and winters are the best time to travel through Darjeeling Himalayan Railways. During these seasons one can witness cloud on tracks. The beautiful sight of toy train whistling through cloud filled tracks and cold breeze and water streaming alongside is all so relaxing and joyous.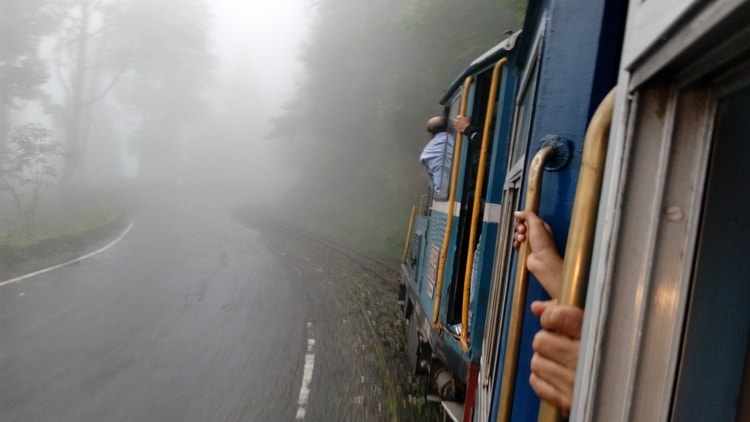 Along the journey there are several stations that are famous for several different things. Like the Kurseong (4864 ft.) station is the one where turntable is situated for narrow gauge line to change the direction of the locomotive. Turntable is kind of a rotor arrangement which is used for the locomotive to change its direction in very small area, another arrangement is a triangulation of track which requires more space and generally adopted on ground purpose, but in case of mountains turntable plays very effective role.
Another one is Ghum station which is house to a railway museum. Ghum railway station is situated at the highest altitude of 7407 ft. in the World. From Ghum station train takes downward slope to reach Darjeeling. Check list of all trains passing through Darjeeling everyday here . Distance from Ghum to Darjeeling is the most beautiful section. Tourists enjoy the evening scenes of the city-lights of both the cities. If one reaches Ghum station in evening it looks like the stars from the sky fell on the ground. In this section, the magnificent loop of the Darjeeling railways can be visited known as Batasia Loop.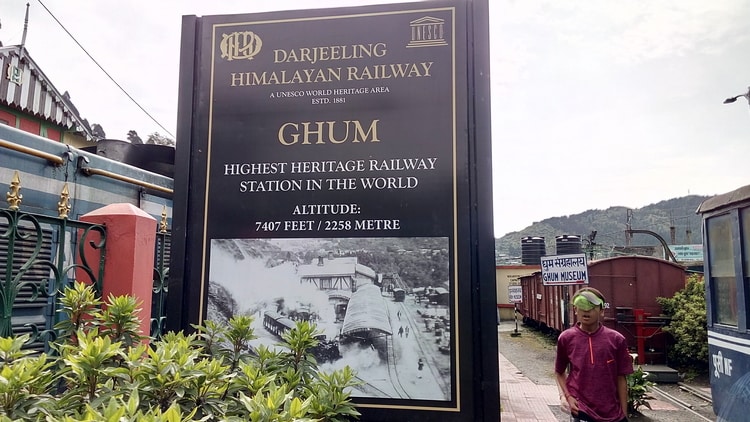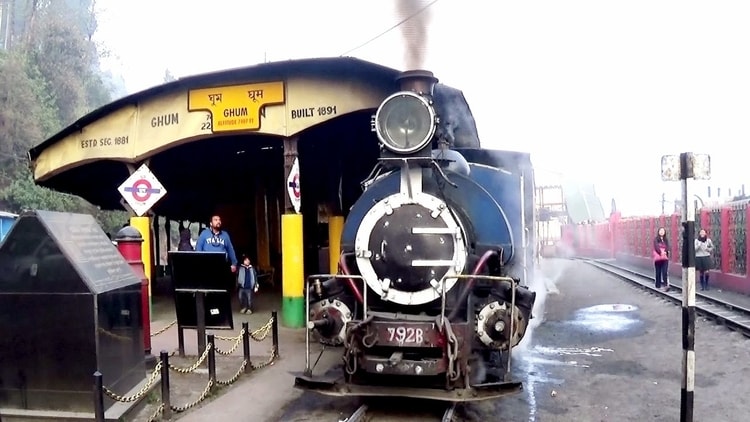 Batasia Loop is famous because there is no better place to get a panoramic view of Darjeeling's landscape including the hill town and the snow covered peaks of the Eastern Himalayas with the majestic Kanchenjunga on one side. And all this from the middle of a lovely flowering garden around which the toy train track is laid. And At the center of the Batasia Loop, there is the War Memorial which was pened in 1995 to commemorate the Gorkha soldiers of Darjeeling Hills who sacrificed their lives in various wars after India's independence. One can also observe loco-shed towards Darjeeling that is a sight to behold.
So all in all Darjeeling Himalayan Railways is a marvel of excellence and everyone must undertake this joyous ride once atleast. The locomotive whistle, breeze, cloud, natural view, coffee at the stations, and the whole route will get you to believe that Darjeeling Himalayan Railways is a romance of Indian Railways. So checkout train seat availability for this Darjeeling Toy Train now! You can also access trainman app to Check PNR Status, train running status and much more at ease.