It is festival time for some and holiday time for others. Why not as it is Eid-ul-Fitr time and many of us are getting extended weekend! You all know about Eid and Ramadan (Holy month of fasting that is completed with celebration marked by Eid). All Muslim community from around the world celebrate Eid with much enthusiasm and zeal every year. They keep fast for about 1 month everyday from dusk to dawn in order to pay tribute to their almighty God-Allah. During this holy month they prohibit themselves from any wrongdoings in any form. The celebration is marked by gifts, firecrackers, food stalls, visiting relative's place and hugging and wishing everyone Eid-Mubarak.
While everyone has their own style of celebrating Eid, there are some places in India that are worth visiting during this auspicious day. Be it a Hindu, Muslim, Sikh, Christian or any other community...visit any of these places on Eid and you would be fascinated by the lights and happiness it brings:
1. Jama Masjid, Old Delhi
This 350 Year old heritage is one of the best places to visit during Ramadan. It is decorated beautifully and seeks large number of people during Eid. People visiting Jama Masjid offer prayers together in a group after which they escort to the food stalls that offers seviyan, kebabs and whole lot of other food items covering entire Chandni Chowk area.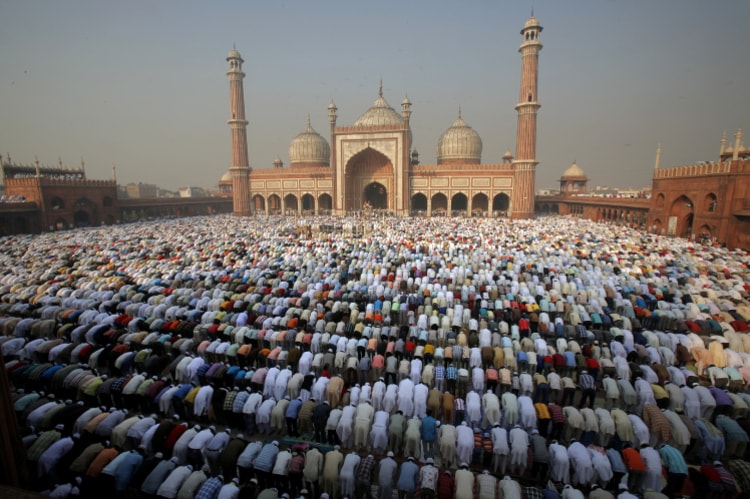 2. Taj Mahal, Agra
The huge and splendid premises of Taj Mahal invites hundreds of Muslims every year during Eid. They gather at red stone mosque that stands just opposite Taj Mahal where they pray together. The grand Taj Mahal looks majestic in the background when hundreds of Muslims bow down to offer prayers. Entry to Taj Mahal is kept free of cost for this day to any and everyone. This place is the best source to know about Islam culture and tradition.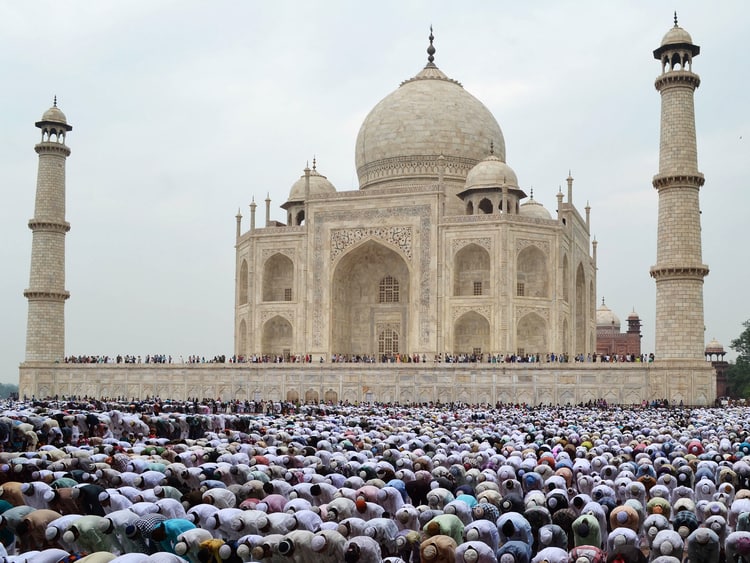 3. Hazratbal, Srinagar
Srinagar-the land of beauty has its own peaceful and quiet way of celebrating Eid. The serene environment and natural beauty surrounding the area just brings about joy and calmness in the heart of the people. The usually empty streets of Srinagar are filled with numerous people who are busy shopping new clothes and sweets on the occasion of Eid-ul-Fitr. So all in all this place transforms into a beautiful setting of celebration while offering peace and calmness in mind.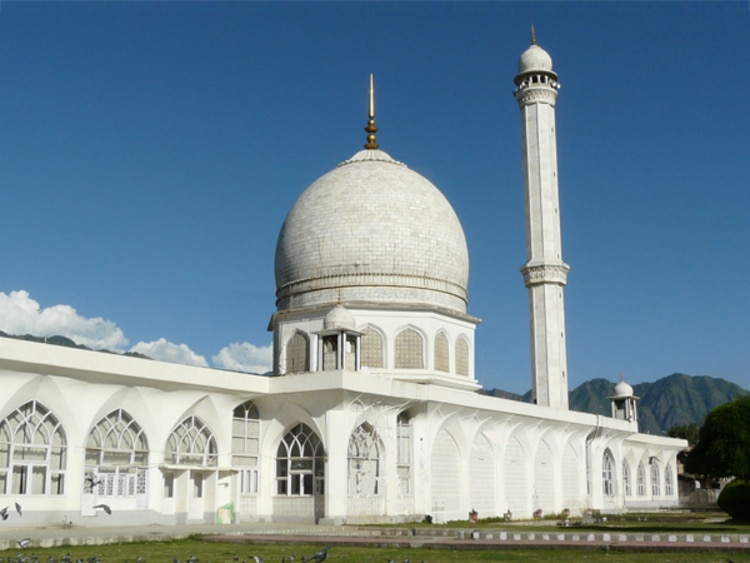 4. Charminar, Hyderabad
Hyderabad is again favourite of the places to visit during Eid. There is no place there that is not littering and glittering with lights, and food stalls and thousands of other items. The shops around Charminar area remains open all night and devotees after their prayers step out to shop, eat and have gala time all night. Hyderabad is very famous for some of the delicacies that are available only during Ramadan and Eid. Some of the famous dishes I remember are Sheer Korma, Haleem and variety of mouthwatering Biryanis.
5. Haji Ali, Mumbai
This busy city elaborates many folds during Ramadan. There is no one particular spot in Mumbai which we mention and go away with. You will find thousands of Muslims offering prayers in groups at various places in Mumbai. Be it Azad Maidan in South Mumbai to Haji Ali situated at the shores of Arabian Sea to Minara Masjid to Mohammed Ali Road situated at Masjid Bunder, all places are flooded with people, lights, lip smacking food delicacies and sweets.
People who are on the lookout to experience Eid-ul-Fitr in real sense, you do not need to go long distance. Just encounter the places nearby and you will find the charm and delight of this festival in your own city. Do let us know which food delicacy are you waiting to savour this Eid!
Hope you enjoyed the post! Download Trainman App to book train ticket, find train between stations, train running status, train enquiry and to Check PNR Status online.